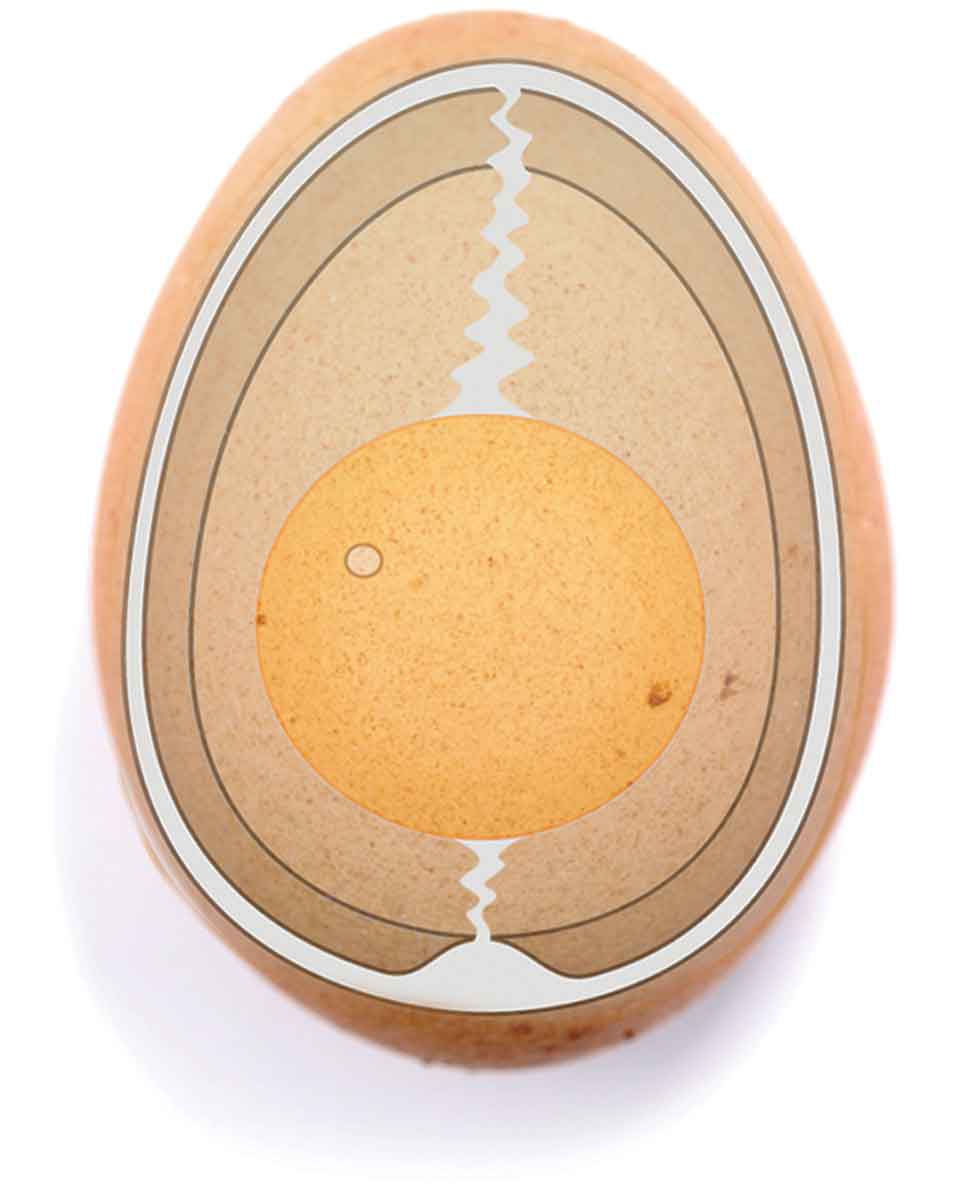 And we've been throwing them away!
That's right. More than 600,000 tons of these nutrient-rich eggshells go to landfills every year in the US. But no longer.
Now that we recognize how beneficial and precious these membranes are, they're being made into one of the most promising new joint-helpers I've ever seen. Here's the story…
When scientists realized the unique composition of eggshell membrane, they wanted to see if it might have a beneficial effect on the process that causes joint discomfort.
So they created a highly concentrated form of this membrane and, in the lab, exposed it to the same acid-like cytokines that trigger an inflammatory response in joint cartilage.
The result? Like dousing a small blaze with a chemical fire extinguisher!
The researchers became very intrigued. So the next step was human trials—and the results were equally impressive.
Discomfort levels began to drop. Weeks later, levels continued to plummet, with remarkable increases in flexibility also recorded.
Thus was born NEM® (natural eggshell membrane)—and as soon as I saw the published research, I knew I had to add it to Joint Advantage Gold 5X.
NEM lets you climb, bend, and twist—with much less discomfort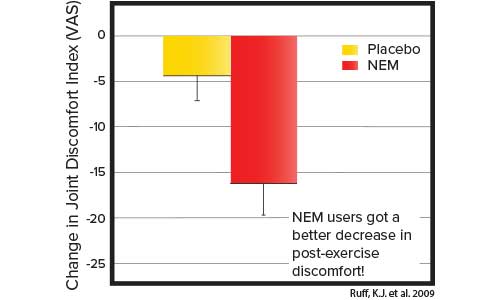 Look at these dramatic clinical results:
In human studies, NEM eased joint pain experienced after exercise...
In a 4-week controlled study, 60 adult women took either 500 mg of NEM or a placebo, while following an exercise routine. Using the highly respected Visual Analog Scale (VAS), their level of pain was rated immediately after and one day after the exercise.
The people who had taken NEM experienced a decrease in post-exercise joint discomfort, compared to the placebo group.
This is incredibly good news for you!
Now you can resume the activities you may have had to stop—with no worry of discomfort.
Taking NEM is like tossing baking soda on a grease fire!
A pre-clinical laboratory experiment showed that when NEM came in contact with these cytokine chemicals in human blood, they were significantly neutralized (by 44%–55%)—especially TNF-a (tumor necrosis factor alpha), perhaps the nastiest of all inflammatory cytokines.
I, too, was equally impressed. That's why I added a whopping 500 mg of purified NEM extract (the exact clinically studied dose), PLUS 100 mg of joint-healthy building blocks from one of nature's best sources—pure bovine cartilage—to the superstar "joint re-activator ingredients" in my Joint Advantage Gold 5X.
Gary's Discomfort Was Reduced in Days!
After taking Dr. Williams' original joint health product, Gary was working again…exercising again…and walking comfortably. Here's his true story:
"Recently, because of discomfort in the right knee, I had been taking your joint relief product in the morning and evening.
"The discomfort level reduced [so fast]…that I began walking comfortably. Since then…I am able to hold my own in exercise and at work.
"It also allowed me to hold my coffee cup and eating utensils using my thumb again.
"I have been taking your vitamins for approximately 30 years, so I can attest to their quality."*
—Gary W., TN
Here's my personal invitation and 100% guarantee to…
RE-ACTIVATE YOUR LIFE
with my Joint Advantage Gold 5X!
Thanks to Dr. Williams' joint formula and advice, Joseph is moving like he did years ago...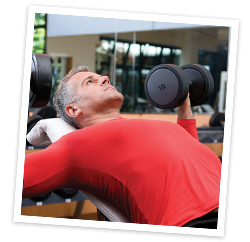 "Within days the discomfort was mostly gone!"
"…I felt strong pain in my knees each time I stood up from a chair and it took a while before discomfort
diminished. Squatting down was an error because it was very difficult to stand up again. Exercise was out of the question.
"Within days of taking Dr. Williams' joint relief product again, all was much better and the discomfort was mostly gone… and I could exercise vigorously and walk briskly.
"[Now], I can exercise and move and at age 68, people are somewhat amazed..."*
—Joseph G., NH
*Individual results may vary. Subjects can expect up to 60% improvement in discomfort after 90 days.
Ever hear the phrase "Use it or lose it"? Well, there's a world of medical wisdom in those five little words.
That's because regular physical activity is a genuine Fountain of Youth that can keep you healthy, happy, and vibrantly alive. It's a fact that every organ in the human body functions better (and longer) when you're active.
So it's easy to see why joint problems can impact your overall health. When we are sore and stiff, we may not feel like moving. But staying active is the key to maintaining cardiovascular health, brain health, our mood, and a healthy weight.
Physical activity isn't just a health-builder; it can be a lifesaver.
But did you also know that staying in motion is one of the best ways to preserve and extend the life of your joints—even in our later years?
It's absolutely true! And I'll explain why...
As I have often reported in my Alternatives health letter, movement is the body's natural pain reliever.
Though it may be the last thing you feel like doing when your joints are aching, exercise—especially gentle, rhythmic, and repetitious motions—can trigger the release of endorphins and beneficial proteins called cytokine inhibitors, which helps you feel good and naturally reduces inflammation.
The trick is: How do you get started if your joints are aching all the time? And when you stop moving: How can you keep the discomfort down when those soothing natural compounds wear off and your aches and soreness start to set in again?