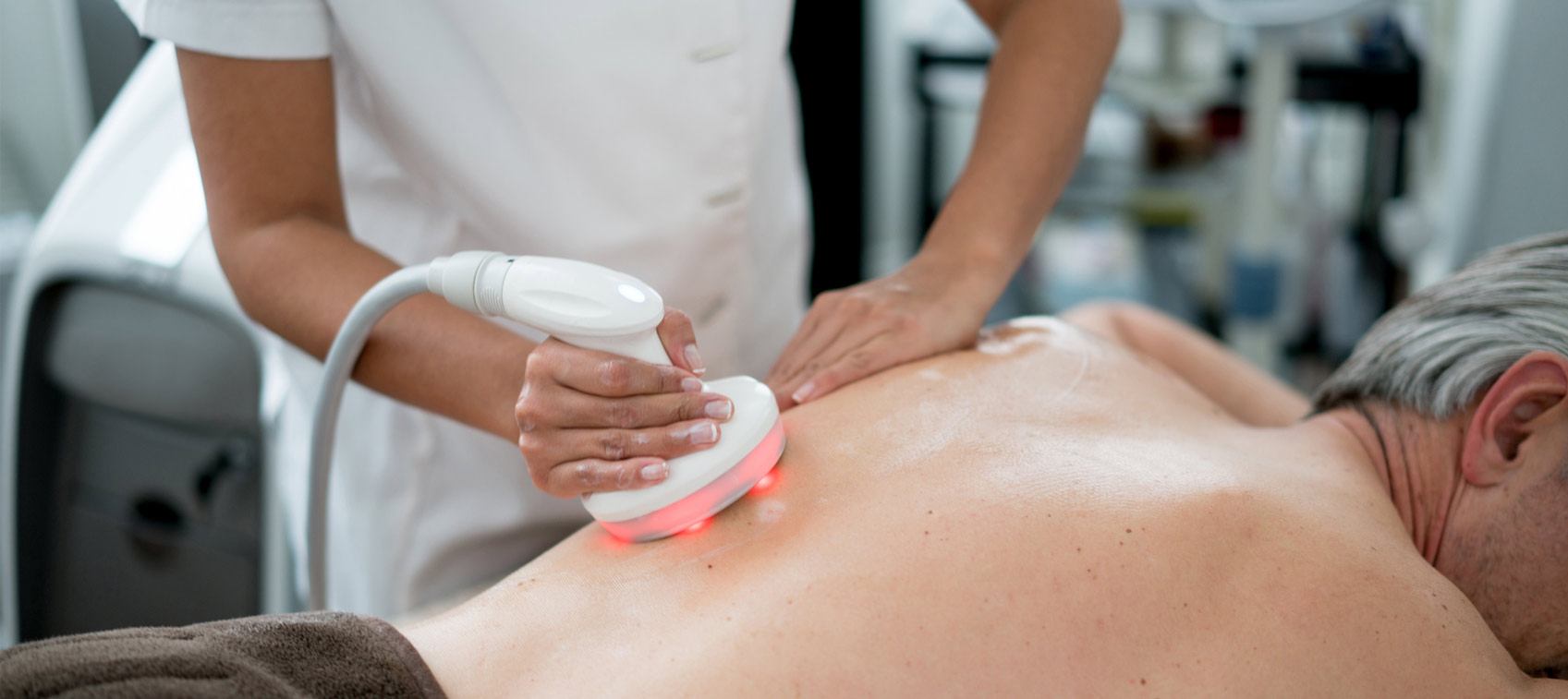 High-intensity laser treatments use very high-energy wavelengths of light to provide healing and relief from the swelling, inflammation, and pain (both chronic and acute) associated with a variety of musculoskeletal conditions.
How Do High–Intensity Laser Treatments Work?
High-intensity laser therapy delivers very high-energy wavelengths of light that penetrate deep into the skin and tissues to reach the injured cells. As the damaged cells absorb this light, their metabolism and energy production is boosted, stimulating rapid tissue repair.
High–intensity laser treatments also have "photochemical" effects that trigger the lymphatic system and substantially reduce swelling, inflammation, and pain. The high intensity of this laser also slightly (yet comfortably) raises the temperature of deep tissues, which increases microcirculation. As a result, tissues receive much-needed oxygen and nutrients that facilitate healing.
What Is a Typical Treatment Session Like?
Although "high-intensity" laser beams may sound a little intimidating, this therapy is completely safe and painless. Because the light is pulsed in microseconds rather than in a continuous stream, there's no danger of burning or tissue damage. Many patients experience relief after a handful of laser treatments.
What Conditions Is High-Intensity Laser Treatment Good For?
Back pain
Carpal tunnel syndrome
Epicondylitis (tennis elbow)
Knee, neck, and shoulder pain
Osteoarthritis
Plantar fasciitis
Sports injuries
Sprains and strains
Temporomandibular joint disorder (TMJD)