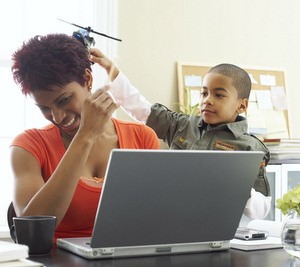 Attention deficit hyperactivity disorder (ADHD) is a common neurodevelopment disorder characterized by difficulty focusing, poor impulse control, and excessive activity. It cannot be cured, but when diagnosed, it can be managed. There are three main types of ADHD:
The predominantly inattentive type (lack of focus, no attention to details, difficulty following instructions)
The predominantly hyperactive-impulsive type (restlessness, inability to sit still, poor impulse control, frequent injuries)
The combined type (both types in balance)
ADHD is the most prevalent mental health disorder in children, and its impact can be significant. In 2005, 7 percent of children under age 18 experienced limitations on their activities due to chronic health conditions, with ADHD among the main reasons.1
The causes of ADHD are not definitively known, although it is clear from twin studies that genetic factors play a role.2 Brain injury, environmental exposure, premature delivery and/or low birth weight, and the use of alcohol and tobacco during pregnancy have been implicated. According to the Centers for Disease Control and Prevention, research does not support the view advanced by some in the lay community that ADHD results from too much sugar, too much television, or social factors.3
Recently, though, researchers have added the acetaminophen use to the list of causes of ADHD.
The Danish National Birth Cohort study evaluated 64,322 live-born children in Denmark and assessed acetaminophen use by their mothers during pregnancy and the first six months after childbirth. About half of mothers said they took acetaminophen during pregnancy. The children whose mothers took the medication were at a slight but significant risk for hyperkinetic disorders (HKD) than mothers who took no acetaminophen during pregnancy (hazard ratio 1.37, 95% confidence interval, 1.19 to 1.59).4 The association was strong when the mother took acetaminophen during more than one trimester of her pregnancy. Additionally, the more frequently a mother used acetaminophen, the higher the rate of HKD diagnosis.
This is the first study to draw a significant association between acetaminophen use during pregnancy and HKD. Experts are careful to caution that this association does not infer causality,5 but the finding is nevertheless intriguing.
The increasing prevalence of ADHD has emerged as an important public health problem that affects schools, health care providers, and families, who are frequently unprepared for—and overwhelmed by—caring for children who have the disorder. And while ADHD symptoms may resolve with age, they sometimes persist into adulthood, affecting the ability to complete school, maintain a stable work history, or have long-term relationships. Numerous studies on ADHD are ongoing and focused on everything from salivary bacteria to vocal patterns to sleep disorders. The association between ADHD and acetaminophen provides clinicians with an important piece of the puzzle. Further study is warranted to determine how and why prenatal acetaminophen use and potential ADHD in children are linked.
References
CDC. Health, United States, 2007. 2007; http://www.cdc.gov/nchs/data/hus/hus07.pdf. Accessed 27 February 2014.
Langner I, Garbe E, Banaschewski T, Mikolajczyk RT. Twin and sibling studies using health insurance data: the example of attention deficit/hyperactivity disorder (ADHD). PloS one. 2013;8(4):e62177.
CDC. Attention-Deficit/Hyperactivity Disorder (ADHD). Facts about ADHD 2014; http://www.cdc.gov/ncbddd/adhd/facts.html. Accessed 27 February, 2014.
Liew Z, Ritz B, Rebordosa C, Lee PC, Olsen J. Acetaminophen Use During Pregnancy, Behavioral Problems, and Hyperkinetic Disorders. JAMA pediatrics. Feb 24 2014.
Cooper M, Langley K, Thapar A. Antenatal Acetaminophen Use and Attention-Deficit/Hyperactivity Disorder: An Interesting Observed Association But Too Early to Infer Causality. JAMA pediatrics. Feb 24 2014.