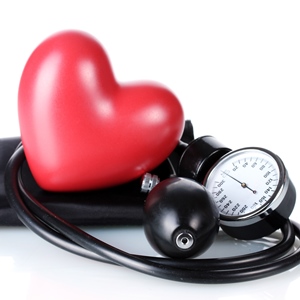 When it comes to blood pressure, many people know the basics—such as what a normal blood pressure level should be and the importance of checking blood pressure regularly. But beyond that, there are many things about blood pressure that people don't know, or are afraid to ask. So, I wanted to share six of those surprising blood pressure facts with you.
1. Too little salt can be a cause of high blood pressure. While too much salt can elevate your blood pressure, too little salt can be equally problematic—especially if you have congestive heart failure. For heart failure patients, restricting salt to less than 1.8 grams a day can cause blood pressure to soar even higher. When it comes to sodium, you want to strive to get less than 2.8 mg a day and be very careful about hidden salt in foods that raise blood pressure, like canned soups, pickles, salted nuts, and more.
2. Potassium is critical for healthy blood pressure. If your blood pressure is high, it's important to eat foods rich in potassium. That's because potassium helps to relax the arterial walls and keep blood pressure in the healthy range. Good high potassium foods that lower blood pressure include eggplant, squash, bananas, coconut water, and baked potatoes.
3. Many doctors fail to take an accurate blood pressure measurement.
A colleague told me her doctor took her blood pressure while she was sitting on the end of the exam table, with her feet dangling, and her arm out—which is a recipe for an inaccurate reading. It's important to position yourself correctly to get an
accurate blood pressure reading
.
4. Your blood pressure can vary by arm. Recently, a reader mentioned that her blood pressure in her left arm is always higher than her right arm. She's not alone. We frequently see higher blood pressure readings in one arm than the other. That's why most physicians take blood pressure in both arms.
5. Low blood pressure isn't a problem unless you have symptoms. Many people—myself included—have had blood pressure readings as low as 90/60 mm/Hg. The only time a low blood pressure reading is a concern is if you're symptomatic, meaning you're experiencing lightheadedness, dizziness, and fatigue. These symptoms occur most often as a blood pressure medication side effect in people who are overmedicated with blood pressure lowering drugs. It's rare that someone has blood pressure so low that it causes side effects.
6. Lifting weights can cause your blood pressure to rise. While exercises to lower blood pressure are an important part of heart health, the type of exercise you do is also a factor. The most common cause for high blood pressure with exercise is isometric activity. Straining or excessive weights will cause blood pressure to rise. If you're finding that happens to you, cut back on the weight program and use far less weight but more repetitions, and remember to breathe throughout the exercise.