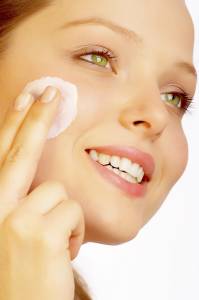 Q&A: I know that exfoliation is an important part of skincare, but how often should I do it? I don't want to irritate my skin.
Exfoliation is, indeed, an important part of every beauty regimen. Regularly removing dead skin and stubborn black heads exposes fresh skin layers, giving your skin a smoother and brighter appearance.
The more regularly you exfoliate, the less likely you are to have issues with blemishes and pimples. Exfoliation may also be helpful with age spots, as pigmentation changes can be improved when the oldest layers of skin are removed, revealing new skin that has not been stressed by the sun. Additionally, exfoliation may help with the appearance of wrinkles.
Many cleansers now include some kind of mild exfoliant for everyday use. If your cleanser does not, I recommend twice-weekly exfoliation, using a mild alpha hydroxy acid (AHA) product (5 to 10 percent AHA). This will improve the shedding of dead cells while avoiding irritation and inflammation.
Now It's Your Turn: How often do you exfoliate?
You May Also Be Interested In