Healthydirections.com is the new official website for Dr. Stephen Sinatra
We are happy to announce that you can now find all Dr. Sinatra's supplements and health advice on the Healthy Directions website. Dr. Sinatra has been a part of the Healthy Directions family of doctors for over 25 years, and we are thrilled to bring you all the heart health solutions you need in one convenient site.

About Dr. Stephen Sinatra
Dr. Stephen Sinatra is one of the most highly respected and sought-after cardiologists whose integrative approach to treating cardiovascular disease has revitalized patients with even the most advanced forms of illness.
He has more than 40 years of clinical practice, research, and study by starting his career as an attending physician at Manchester Memorial Hospital in Connecticut where he then went on to serve as chief of cardiology, director of medical education, director of echocardiography, director of cardiac rehabilitation and director of the weight reducing program. Dr. Sinatra is also founder of the New England Heart Center, where he became known as one of America's top integrative cardiologists by combining conventional medical treatments for heart disease with complementary nutritional, anti-aging and psychological therapies.
Dr. Sinatra is a Fellow of the American College of Cardiology (F.A.C.C.) and American College of Nutrition (F.A.C.N.), a Certified Nutrition Specialist with the American Nutrition Association, (C.N.S.) and a Certified Bioenergetic Psychotherapist (C.B.T.). He is a best-selling author of more than a dozen books, including, "The Great Cholesterol Myth" and "Reversing Heart Disease Now," and a speaker and adviser for the research and development of nutritional supplements with Healthy Directions. Through his books and educating the public on major media outlets including CNN, MSNBC, and The Dr. Oz Show, Sinatra, has helped tens of thousands of people to achieve better heart health and lead long, healthy and active lives.
He joined the Healthy Directions family of experts in 1995.
Integrative Therapies That Treat the Whole Person
Dr. Sinatra's holistic treatment methods focus on reducing inflammation and maximizing the heart's ability to produce and use energy. In his clinical practice, he combined all-natural therapies with select conventional treatments based on individual needs.
This best-of-both-worlds approach consistently resulted in the best possible patient outcomes—whether it resolved a serious health concern or a comparatively simple problem like high blood pressure.
Unparalleled Credentials
Fellow, American College of Cardiology
Fellow, American College of Nutrition
Board Certified, American Board of Internal Medicine
Board certified, American College of Cardiology
Certified Bioenergetic Psychotherapist, Massachusetts Society of Bioenergetic Analysis
Certified, American Board of Anti-Aging Medicine
Certified Nutrition Specialist, American Board of Nutrition
Disease Risk and the Cholesterol Myth
Many doctors are still prescribing cholesterol-lowering statin drugs in record numbers. But the odds are good that you're not realizing any benefit from that cholesterol medication you're taking—because cholesterol is not a serious risk factor for heart disease. Taking steps to reduce inflammation—including eliminating dietary sugar—is the best way to protect yourself.
But there is one cholesterol ratio you want to watch—your ratio of triglycerides to HDL cholesterol levels. Keeping that ratio in check can help to protect you from heart disease.
Coenzyme Q10 (CoQ10)
Dr. Sinatra was one of the first cardiologists to recognize the important healing power of coenzyme Q10 (CoQ10)—which sparks energy production in every cell of your body, including your heart. In fact, he personally met Fred Crane, the researcher who discovered it. He began using CoQ10 with his patients in the early 1980s and has done extensive research on CoQ10 in rodent, human, and equine models including:
Coenzyme Q10 in patients with end-stage heart failure awaiting cardiac transplantation: a randomized, placebo-controlled study. Clin Cardiol. 2004 Oct;27(10):A26; author reply A26, A30.
The effects of coenzyme Q10 on locomotor and behavioral activity in young and aged C57BL/6 mice. Biofactors. 2003;18(1–4):283–7. (Co-authored with D.S. Sinatra and C.J. Heyser.)
Coenzyme Q10 and congestive heart failure. Ann Intern Med. 2000 Nov 7;133(9):745–6.
"Care," cancer and coenzyme Q10. J Am Coll Cardiol. 1999 Mar;33(3):897–9.
Relative bioavailability of coenzyme Q10 formulations in human subjects. Int J Vitam Nutr Res. 1998;68(2):109 13. (Co-authored with R.K. Chopra, R. Goldman, and H.N. Bhagavan.)
Coenzyme Q10: a vital therapeutic nutrient for the heart with special application in congestive heart failure. Conn Med. 1997 Nov;61(11):707–11.
Refractory congestive heart failure successfully managed with high dose coenzyme Q10 administration. Molec Aspects Med. 1997;18(Supp.)s299–s305.
Plasma coenzyme Q10 and tocopherols in thoroughbred race horses: effect of coenzyme Q10 supplementation and exercise. Journ of Equine Vet Science. 2013:34(2):265–269. (Co-authored with S.N. Jankowitz, R.K. Chopra, and H.N. Bhagavan.)
Coenzyme Q10 in equine serum: response to supplementation. Journ of Equine Vet Science. 2012:32(12):805–815. (Co-authored with R. Chopra, S. Jankowitz, D. Horohov, and H. Bhagavan.)
Metabolic Cardiology
The heart is one of the top energy users in your body. It contains more mitochondria—"energy factories"—than other cells. Plus, it must beat tirelessly around the clock. Dr. Sinatra's metabolic cardiology approach of fueling that energy production process with the right nutrients—including CoQ10, L-carnitine, magnesium, and D-ribose—can make a real difference.
EMF Radiation and Your Health
He is one of the first to warn people about the serious health risks associated with electromagnetic fields (EMFs) exposure. EMFs are generated by everything from high-tension electrical wires, cell phones, and wireless networks to radios, televisions, and microwave ovens.
EMFs can contribute to everything from agitation, to sleeplessness, irritability, and headaches. Plus, research shows that even a simple cordless phone can provoke irregular heartbeats, faster heart rates, and even increased blood pressure.
Dr. Sinatra has taken a proactive stance on electropollution. He has served on the Canadian coalition, Doctors for Safer Schools—a group that's dedicated to keeping Wi-Fi out of the school system. He has also written and lectured extensively on Wi-Fi dangers.
Media
Media Appearances:
The Today Show
The Dr. Oz Show
CNN
MSNBC
Your Health with Dr. Richard and Cindy Becker
Eva Herr
The People's Pharmacy
The Doctors
The 700 Club
Podcast:
Join Dr. Stephen Sinatra for his weekly Be HEALTHistic podcast, which he cohosts with his son, naturopathic physician Dr. Drew Sinatra. Together, they delve into a wide range of health topics and have intriguing and informative conversations with expert guests.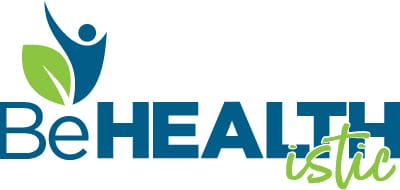 Dr. Sinatra's Books and Journal Articles
His newsletter, Heart, Health & Nutrition, which he published monthly for more than 15 years.
More than a dozen books, including:

The Great Cholesterol Myth
The Great Cholesterol Myth Cookbook
Reverse Heart Disease Now
Heartbreak & Heart Disease
Nutritional and Integrative Strategies in Cardiovascular Medicine
Earthing: The Most Important Health Discovery Ever?
The Healing Kitchen

Contributions to numerous peer-reviewed medical journals:

Journal of the American Medical Association (JAMA)
Connecticut Medicine
Journal of Cardiopulmonary Rehabilitation
Journal of American College of Nutrition
Journal of Complementary and Alternative Medicine
Journal of Equine Veterinary Science