Item #BYD01
Dr. Julian Whitaker
BeyonD3
Vitamin D powerhouse plus four complementary ingredients for immune, bone, metabolic, heart and vascular health, muscle function, and overall emotional well-being
What You Get With REFILL & SAVE
Ongoing Savings + FREE Shipping
Exclusive Offers + Free Samples
Flexibility — Update or Cancel Anytime
Additional Product Details
Your Next-Generation Vitamin D
Benefits of Doctors' Preferred BeyonD3:
ARE YOU GETTING ENOUGH VITAMIN D?
PROBABLY NOT. One study showed that nearly 42% of adults in the US are vitamin D deficient.* Living in our modern world means spending more time indoors than we did a generation or two ago. Much of the world's population—young and old—avoids the sun on a regular basis. What's more, getting enough vitamin D from food sources is just plain impractical.
HOW MUCH VITAMIN D DO YOU ACTUALLY NEED? The dose of vitamin D you require depends on your sun exposure, geographic location, skin color, age, weight, and other factors. Members of the Doctors' Preferred team recommend 5,000 IU of vitamin D3 daily.
VITAMIN D IS SUPERIOR WHEN PAIRED WITH COMPLEMENTARY NUTRIENTS. Research shows that the right vitamins and minerals in combination with vitamin D help vitamin D work even better than taking just vitamin D alone. Specifically, the vitamin K2, magnesium, zinc, and boron are paired with the 5,000 IU of D3 in BeyonD3 to support bone, immune, cardiovascular, and metabolic health all while maintaining mobility.
VITAMIN D: THE WHOLE-BODY VITAMIN. Just a few years ago, vitamin D was known simply as the "bone vitamin." But scientific research on this workhorse shows that a significant number of tissues and cell types in the body have receptors for vitamin D, meaning it influences most major systems in your body.
*Forrest KY, Stuhldreher WL. Nutr Res. 2011 Jan;31(1):48–54.
Here Comes the Sun
Vitamin D practically does it all. It's responsible for the absorption of calcium and phosphate, plus it supports healthy bones, mobility, and immune health. Doctors' Preferred BeyonD3, with 5,000 IU vitamin D3—a highly active, preferred form found in the body—goes beyond many supplements that contain the vitamin D2 form, which requires the body to convert it into D3. We made sure to include D3 for heightened efficiency.
Many of us aren't spending enough time outside to get sufficient amounts of natural vitamin D3 from the sun and—unfortunately—it's almost impossible to get enough through diet alone. So, if you're taking a singular vitamin D supplement without the important compatible nutrients, you may be missing out on some of the most important health benefits vitamin D has to offer. Read on to learn more about the unique complementary ingredients in BeyonD3.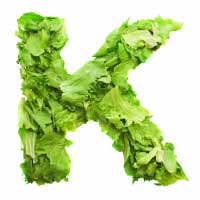 180 mcg Menaquinone-7 Vitamin K2
Menaquinone-7 is shown in clinical studies to significantly improve vitamin K status and bone strength in women. Plus, vitamin K2 supports healthy endothelial function and blood flow. And a clinical population research supports the association between higher vitamin K levels and a health inflammatory response—which in turn supports overall heart and bone health in women.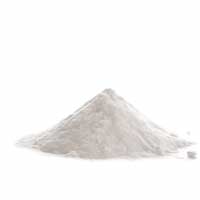 5 mg Zinc/3 mg Boron
Both zinc and boron are important minerals for bone health. Cell studies show that zinc works together with vitamin D to support the normal function of osteoblasts, the cells responsible for bone maintenance. And preliminary research shows that boron helps to support serum vitamin D levels and supports healthy calcium metabolism.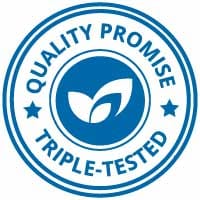 Unparalleled Quality & Testing
BeyonD3, like all our products, is part of our Triple-Testing Philosophy that includes rigorous screening of raw materials, 100% finished goods batch testing, and independent third-party laboratory testing—and that stringently meet industry standards. The result is an exceptional safety record and a 30-year reputation for having exceptionally effective products.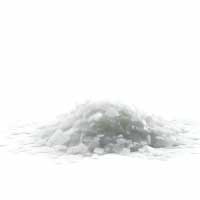 100 mg Magnesium
Magnesium plays a critical role in hundreds of enzyme systems in the body, plus it supports the effectiveness of vitamin D. A clinical population study of people with diets high in magnesium showed significant benefit for both heart health and overall vitality. BeyonD3 contains 100 mg of premium magnesium to help supplement a vitamin D rich diet.
Three NEW Doctors' Preferred formulas to help you stay
healthy, vibrant, and active
---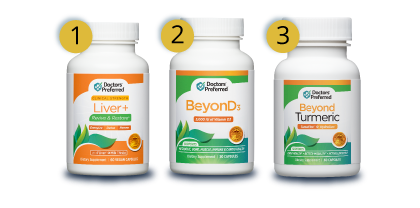 Liver+ Revive & Restore • All-in-one daily liver support boosts vitality, supports detox functions, and more
BeyonD3 • Next-generation vitamin D powerhouse with four complementary nutrients for head-to-toe support
Beyond Turmeric • Fast-acting joint relief—complete coverage for enhanced comfort, better mobility, and more
Ingredients and Dosage
Doctor's Suggested Use: Take 1 capsule daily with a meal.
Serving Size: 1 Capsule
Servings Per Container: 30
Ingredient
Amount Per Serving
% DV
Vitamin D (as cholecalciferol)


125 mcg (5,000 IU)
625%
Magnesium (as magnesium oxide)
100 mg
24%
Zinc (as zinc chelate)

5 mg
45%
Boron (as boron citrate)

3 mg

*
Menaquinone-7 (Vitamin K2)

180 mcg

*
* Daily Value (DV) not established
Other ingredients: Gelatine, microcrystalline cellulose, magnesium stearate, silica
Precautions: Consult a health care practitioner before use if you are pregnant or nursing, have a serious medical condition, or use any medications. Discontinue use two weeks before surgery.
Keep out of reach of children.
Science and Quality
Vitamin D research supports bone, immune, and cardiovascular health, and is linked to metabolic health
Many studies have shown vitamin D's positive effects on bone, immune and cardiovascular health, and physical mobility.
Analysis of a previously conducted randomized clinical trial involving older individuals receiving vitamin D supplementation found that those taking 800 IU per day for five months had better physical mobility due to vitamin D's benefits of supporting bone health.1
Vitamin D supplementation is also associated with supporting immune health and is beneficial for overall health and wellness.2,3
Magnesium: A must-have for vitamin D efficiency
Magnesium is an extremely versatile and abundant mineral found naturally in the body. It's required for many enzymatic reactions and scores of biological functions. In addition, many enzymes contributing to the synthesis of carbohydrates and lipids require magnesium for their activity. But, not surprisingly, a large US national survey indicated that average magnesium intake is significantly below the current recommended dietary allowance.
That's why magnesium is such a crucial ingredient in BeyonD3. The body depends on magnesium to convert Vitamin D into its active form within the body so that it can help with calcium absorption. Magnesium also helps Vitamin D bind to its target proteins, as well as helping the body metabolize Vitamin D.
Magnesium is good for your whole body, as it's involved in over 300 enzymatic reactions in the body. It plays a critical role in the synthesis and metabolism of vitamin D7 and overall vitality.
Vitamin K2 supports bone and cardiovascular health
Among its benefits, menaquinone plays significant roles in bone and cardiovascular health as shown in studies in women. According to laboratory studies, Vitamin K2 is required for the activation of a series of proteins involved in calcium metabolism and its balance in the bones and soft tissues, including the arteries. It works with vitamin D to support bone and heart health. Here's how…
Laboratory studies suggest Vitamin K2 is involved in the activation of a protein called osteocalcin. Osteocalcin is a calcium transport protein that is necessary for bone crystal formation. Vitamin K2 is required to activate osteocalcin; without this activation, osteocalcin is unable to perform its function.
MK-7 research supports bone health
Two studies looked at the effects of supplementation with menaquinone-7 (MK-7) and found that it can increase the activation of osteocalcin, a protein that supports calcium deposition in bone tissue.4
Another placebo-controlled trial investigated the effects of supplementation with menaquinone-7 on bone health in women. Results showed that taking the amount of MK-7 in BeyonD3 significantly improved vitamin K status and favorably affected bone strength and bone health.5
Other complementary minerals enhance benefits of vitamin D
Zinc and boron are important minerals. Over time, depletion can compromise good health, so it's important to supplement with these essential minerals.
---

1 Broe KE, et al. J Am Geriatr Soc 2007;55:234–39.
2 Bergman P, et al. BMC Res Notes 2015;8:391.
3 Prietl B, et al. Eur J Nutr 2014;53:751–59.
4 Inaba N, et al. J Nutr Sci Vitaminol (Tokyo) 2015;61(6):471–80.
5 Knapen MH, et al. Osteoporos Int 2013;24(9):2499–507.

Product Quality
Manufactured to exacting standards using highest quality raw materials
Produced in accordance with our strict Standard Operating Procedures (SOPs) that adhere those set by the FDA's Good Manufacturing Practices
Every batch tested to verify purity and potency specifications are met
Quality assured with our Triple-Testing Philosophy™
Backed by our 100% satisfaction guarantee
Product reviews and ratings are provided for informational purposes only and reflect solely the views and opinions expressed by the individual contributors and not those of Healthy Directions LLC. Healthy Directions LLC neither verifies nor endorses any claims made in these reviews and ratings.