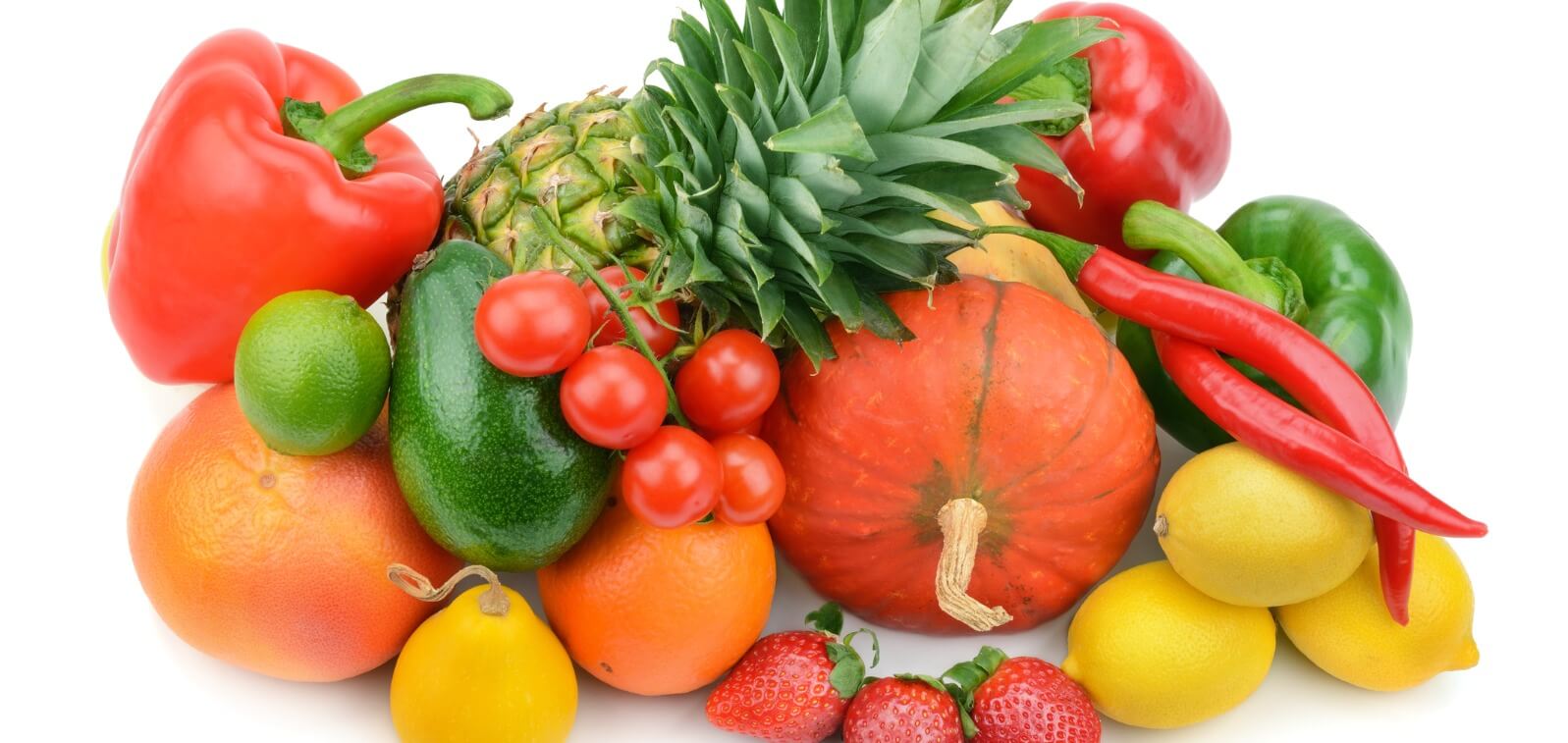 Whole fruits and vegetables are an essential component of every well-balanced diet because they are packed with antioxidants, vitamins, and minerals. While you can't go wrong when choosing what type of fresh produce, some are naturally more healthy than others.
Healthy Directions has a list of what the CDC declared as the healthiest fruits out there so that you can revamp your diet and give your body what it needs to function.
What Is a Powerhouse Fruit?
In 2014, the Center for Disease Control (CDC) put out a report emphasizing the consumption of "powerhouse" fruits and vegetables.
Powerhouse fruits and vegetables, or PFVs for short, are the foods that have been the most directly tied to reducing the risk of harmful health conditions.
The nutrients the CDC tested for were those with particular public health importance, according to the Food and Agriculture Organization of the United Nations (FAO). In this study, they developed a classification system for these foods.
They define PFVs as foods that provide an average of 10% or more of the daily recommended values of 17 qualifying nutrients for every 100kcal. Those nutrients are calcium, fiber, folate, iron, niacin, potassium, protein, riboflavin, thiamin, vitamins A, B6, B 12, C, D, E, and K.
The CDC then assigned each PFV a score to represent the percentage of the recommended daily value of those 17 nutrients it contained in total. They then capped those numbers at 100, even if a fruit or vegetable had more than 100%.
Of the 47 fresh produce that the CDC studied, only six could not earn the powerhouse distinction.
Surprisingly, berries like blueberry, raspberry, and cranberry, and tangerine did not make the cut-off (along with garlic and onion from the vegetable category). Not earning the PFV label doesn't mean those fruits and vegetables aren't good for you, just that they didn't contain enough of the nutrients tested. For most of the products listed, that is simply a matter of size versus calorie content.
So, let's check out some of the most highly rated powerhouse fruits on the list and a few suggestions for how you can incorporate them into your diet right away.
Pumpkin
Botanically speaking, pumpkin falls into the fruit category. It is also the highest-ranked fruit on the PFV list, scoring 33.83.
Pumpkin is incredibly healthy, especially when it comes to its vitamin A content. If you haven't used fresh pumpkin before, you can cook it similarly to butternut squash by roasting or steaming it.
Don't be afraid to experiment with this powerhouse fruit, as it's great for far more than just making pies during the holidays.
Tomato
Another controversial fruit is the tomato, which comes in at 20.37. Although it didn't rank as high as the pumpkin, tomatoes are one of the most powerful fruits on this list.
In addition to the 17 nutrients measured by the CDC, tomatoes also contain a high amount of lycopene. Not only does lycopene give the tomato its color, but it has also been the subject of research for its ability to protect the body in unique ways.
You can enjoy tomatoes raw, which preserves their nutritional content and health benefits, or you can cook with them in a variety of different ways.
Just be aware that cooking any fruit or vegetable, especially those you can eat in their raw state, diminishes its nutrition. Try making a fresh salsa or pico de gallo for a delicious way to eat them raw.
Lemon
Not far behind on the list of healthiest fruits is the lemon, ranking 18.72. Lemons often get written off as just being a garnish, but they pack a lot of nutritional punch. They are also the highest-rated citrus fruit, a title which is often mistakenly attributed to the orange.
To get the full nutritional benefit from lemon, a simple squeeze over your dinner won't suffice.
You'll want to incorporate lemons into multiple meals, and you should even consider drinking fresh lemon with your daily water intake. Lemons are also thought to support weight loss and healthy cholesterol levels.
Strawberry
Strawberries scored 17.59 on the CDC's list of the healthiest fruits and vegetables. That ranking may be surprising to some, as strawberries don't get as much attention as the other powerhouse fruits.
However, strawberries are a good source of vitamin C, very low in calories, and you can include them in both sweet and savory dishes.
Enjoy strawberries raw on their own, or include a handful into your morning smoothie alongside a protein powder. Just make sure to rinse them off thoroughly before eating, as they are the only fruit on this list that doesn't include some sort of skin.
Orange, Lime, Grapefruit, and Tropical Fruits
And finally, oranges and limes were nearly identical, with oranges scoring 12.91 and limes closely behind at 12.23. Citrus fruits are generally a great source of vitamin C, although oranges do have the edge over limes in this regard.
Vitamin C is a powerful antioxidant that is crucial for many of the body's essential functions, especially for the healing process. Vitamin C is also thought to help boost the immune system and combat urinary tract infections. Oranges also have plenty of beta-carotene.
Pomegranates and pineapples are also packed with vitamin C and are thought to help soothe inflammation. Pineapples also contain manganese and an enzyme called bromelain.
Kiwis are full of plant compounds called polyphenols that are thought to support gut health and lower blood pressure.
Grapefruit is just under orange and lime on the list as well, ranking 11.64. This ranking is explicitly for the pink and red grapefruit varieties, as the white grapefruit was at the end of their list at 10.47.
Grapefruit can be an acquired taste, as it can be pretty sour, but many people prefer to start their day with a freshly halved grapefruit and a spoon. Grapefruit has high fiber content and high water content, meaning it can help regulate blood sugar levels.
To Summarize
The healthiest fruits, according to the CDC, may have surprised you. But incorporating them into your diet can help support the nutritional needs of your body in crucial ways.
In general, a diet full of fresh fruits and vegetables, as well as good, healthy sources of protein, carbohydrates, and fiber, can make you feel better inside and out.
To supplement your diet when necessary, Healthy Directions has a large selection of daily essentials to help you be more confident that you are getting what you need to thrive.
Sources:
Preventing Chronic Disease | Defining Powerhouse Fruits and Vegetables: A Nutrient Density Approach | CDC