Dr. Drew Sinatra
Board-Certified Naturopathic Doctor
Self-described "health detective" with a passion for promoting natural healing, wellness, and improving quality of life.
Meet Dr. Drew Sinatra
Dr. Drew Sinatra is a board-certified practicing naturopathic doctor and self-described "health detective." He's also a dad of three and husband of naturopathic physician Dr. Briana Sinatra—so he's no stranger to the challenges and stresses we all face in juggling our busy lives.
Dr. Drew Sinatra holds a Doctorate in Naturopathic Medicine from Bastyr University, America's top naturopathic and integrative medical school, and he has a vibrant, successful practice in the Pacific Northwest. His focus is on promoting natural healing and improving quality of life by providing "health care" rather than "disease care."
Through his practice, publications, and products, he continues to educate the public and his patients on the never-ending journey to optimal health that continually integrates the body, mind, and spirit.
Tackling the Stresses of Modern-Day Living
One of Dr. Drew Sinatra's top concerns is the toll the stresses of modern-day living are having on the very basics we count on as the foundation of health—including sleep, mental sharpness, a healthy immune system, and more. Plus, he's concerned about the impact of stress on the gut, which has a ripple effect on every aspect of our health.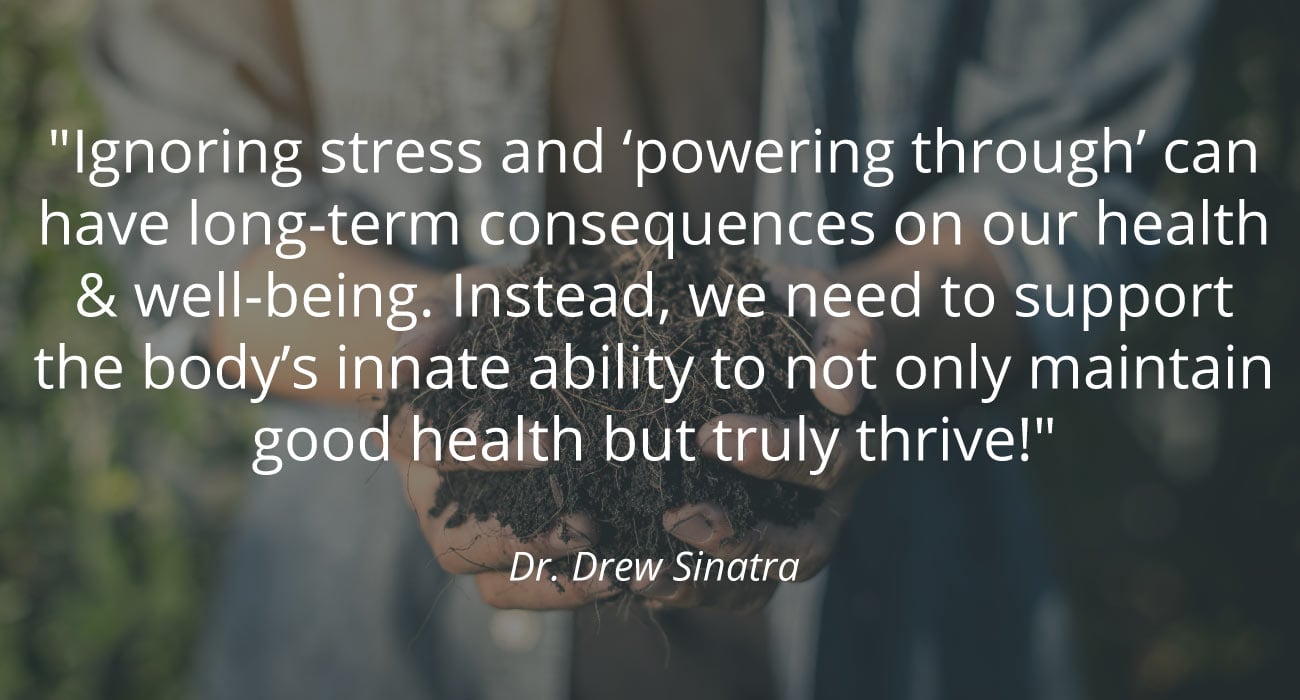 That's why Dr. Drew Sinatra has partnered with Healthy Directions on two lines of supplements. His original LifeBiome® formulas support the gut microbiome and healthy digestion. Plus, he formulated his new LifeBiome® Rise supplements with his wife Dr. Briana Sinatra to address important wellness concerns, from energy to stress, sleep, mental acuity, and more.
Focusing on the Gut as Core to Good Health
In addition to whole-body health, Dr. Drew Sinatra is an expert on the gut microbiome and finding the missed connections between symptoms and health issues. He goes well beyond symptom management, getting to the root cause of problems.
From the moment we are born until we take our last breath, the health of our gut microbiome is linked to so many areas of the body, such as the heart, brain, skin, and liver. Your gut health can even affect your sleep, immunity, and weight. Therefore, it's important to take care of this delicate system, which is where Dr. Drew Sinatra's LifeBiome® gut support formulas come in.
Using Wholesome, Clean Ingredients
The product development philosophy for all of the LifeBiome formulas ties back to naturopathic principles, using ingredients and nutrients that Dr. Drew Sinatra implements in his practice with his patients.
In all of his formulas, Dr. Drew Sinatra is committed to bringing you only wholesome, quality products, ones that he would be secure in taking himself and giving to his own family. The ingredients he uses are vegan or vegetarian and free of common allergens including gluten, dairy, soy, wheat, eggs, shellfish, fish, and peanuts, and minimally processed without artificial sweeteners, synthetic dyes, artificial preservatives, and high-fructose corn syrup (HFCS).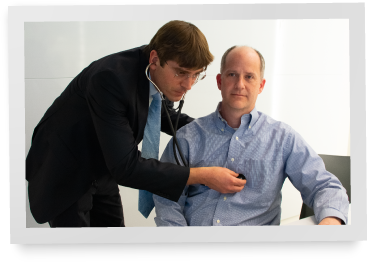 Whole-Body Health at Work and at Home
In his practice, Dr. Drew Sinatra typically spends 60 minutes with new patients, exploring all aspects of each patient's lifestyle and environment and assessing their potential relevance to the presenting illness. With that information, he chooses therapies and diet plans that target the patient's specific health needs. His ultimate goal for each person he sees is to create healing and wellness that continues to thrive.
At home, Drs. Drew and Briana Sinatra are raising two very active school-aged boys and a young daughter. They make health a priority in their home and continue to guide their children on how to stay healthy in today's modern world.
In his spare time, Dr. Drew Sinatra enjoys the outdoors, including hiking, wilderness exploration, and kiteboarding. He passionately cultivates a "green life" for his young family, making sure they eat organic non-GMO food (often purchased from local farmers), limiting exposure to environmental toxins, and spending plenty of time in the great outdoors.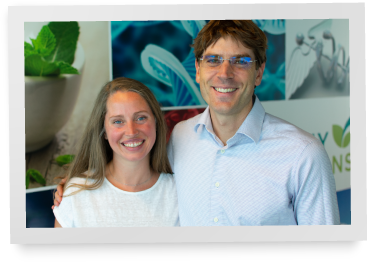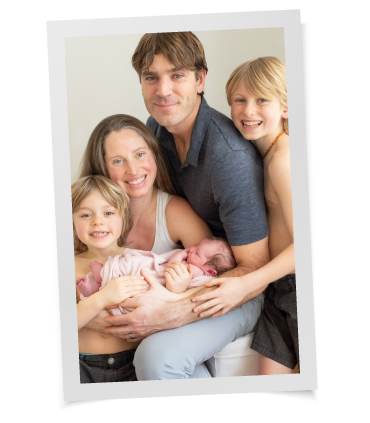 Unparalleled Credentials
Board-Certified and California-Licensed Naturopathic Doctor
Doctor of Naturopathic Medicine
Masters of Science in 5-Element Acupuncture
Bachelor of Arts in Biological Foundations of Behavior, Neuroscience
Media
As Featured In:
Press:
Podcasts:
You can find Dr. Drew Sinatra's advice on the Be HEALTHistic podcast, which he co-hosted with his father, cardiologist Dr. Stephen Sinatra. Together, they delved into a wide range of health topics. Visit BeHealthisticPodcast.com, or find it on your favorite podcast platform.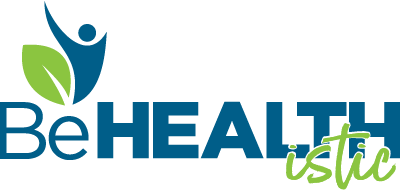 Journal Articles
Sinatra, S., Oschman, J., Chevalier, G., Sinatra, D. Electric Nutrition: "The Surprising Health and Healing Benefits of Biological Grounding (Earthing)". Alternative Therapies. Sep/Oct 2017 23 (5): 8–16.
Sinatra, S, Sinatra, M, Sinatra D. "High Vibrational Living—a Segue to Optimum Health." Journal of Comprehensive Integrative Medicine. 2018 July;2(1):1–12.
Sinatra, DS, Sinatra S. "Inflammation and the Heart: A Commentary." Altern Ther Health Med. 2016:22(5):13-6.
Drew Sinatra, "Naturopathic Medicine and the Prevention and Treatment of Cardiovascular Disease," in Nutritional and Integrative Strategies in Cardiovascular Medicine, eds. Stephen Sinatra and Mark Houston. Boca Raton, Fl: CRC Press, 2015.
Drew Sinatra, et al. "A Statin for All Diabetics? Not So Fast," Altern Ther Health Med. 2015;21(5):12–5.
Drew Sinatra, et al. "The Effects of Coenzyme Q10 on Locomotor and Behavioral Activity in Young and Aged C57BL/6 Mice," Biofactors. 2003;18(1–4):283–7.
Drew Sinatra. "Improving Care Through Wireless Awareness." 2011 BCNA Bulletin pg. 4.
Top Ten Ways to Avoid Getting Sick, HeartMDInstitute Website. 2011
7 Everyday Ways to Detoxify, HeartMDInstitute Website. 2010
Acupuncture in the Modern World. HeartMDInstitute Website. 2010
Professional Affiliations
California Naturopathic Doctors Association (CNDA)
Fellow of the American College of Nutrition (FACN)