Dr. Briana Sinatra
Board-Certified Naturopathic Doctor
Integrative wellness expert specializing in women's and family health.
Dr. Briana Sinatra
Dr. Briana Sinatra is a practicing naturopathic doctor who takes a holistic approach to health and wellness, applying nutrition, mindfulness, and other lifestyle solutions to help people uncover, understand and reverse the root causes of their health conditions. Dr. Briana holds both a Doctorate in Naturopathic Medicine and Master of Science in Acupuncture from Bastyr University, America's top naturopathic and integrative medical school. Her specialties are women's wellness—including hormone management, prenatal care, fertility support, and postpartum care—and children's health issues.
"From a young age I knew I wanted to be a doctor, working with and helping people. My goal is to educate and empower my patients, helping identify and correct any imbalances in their lives so that they can sustain true wellness."
Dr. Briana Sinatra
Dr. Briana's care spans pre-conception, pregnancy, postpartum and pediatric care, all the way to supporting women through menopause with natural hormone options. She spends time with patients of all ages to help ensure that their energy, digestion, sleep and mood are all in sync and working as they should and uses naturopathic assessments and solutions to guide the body into a state of balance and wellness.
For those planning a family, Dr. Briana believes that a healthy pregnancy begins with healthy parents. She counsels on whole-family nutrition and healthy lifestyle and uses natural therapies that work with a woman's body to optimize her reproductive cycle and balance hormones to facilitate a healthy conception and pregnancy.
She is married to Dr. Drew Sinatra, N.D, who is also an integrative doctor in the Healthy Directions family of wellness experts. Dr. Drew brings a holistic approach to family medicine, specializing in GI health and chronic digestive concerns, thyroid and adrenal health, body cleansing and detox programs, and medical weight loss.
When not working, Dr. Briana spends much of her time with her husband and two young sons outdoors walking, hiking, and biking, and she also enjoys cooking, practicing yoga, and attending farmers markets.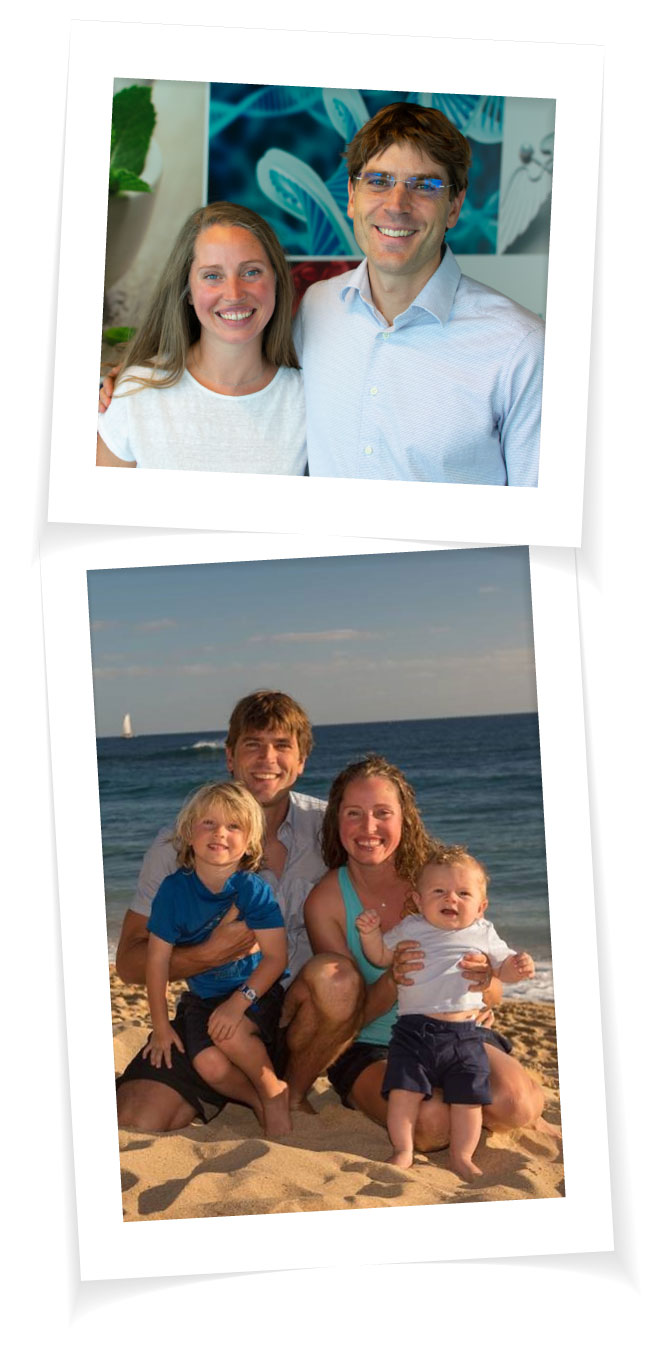 Unparalleled Credentials
Dr. Briana Sinatra is a Board-Certified Naturopathic Physician and trained Acupuncturist. Born and raised in Vancouver, BC, she completed her Bachelor of Science degree in Biopsychology from the University of British Columbia.
She then headed to Seattle, Washington, where she attended medical school at Bastyr University and completed a 5-year dual-degree program obtaining her Doctorate of Naturopathic Medicine and her Master of Science in Acupuncture.
Briana practiced in British Columbia early in her career, as a family practitioner in an integrative wellness center. She then relocated to Northern California to be a part of the Luma Center, an integrative wellness center focusing on women and families, where she now practices.