Item #MGC01
Dr. Stephen Sinatra
Magnesium Broad-Spectrum Complex
Four absorbable forms of magnesium support healthy blood pressure levels, blood flow, and mood
What You Get With REFILL & SAVE
Ongoing Savings + FREE Shipping
Exclusive Offers + Free Samples
Flexibility — Update or Cancel Anytime
Additional Product Details
4 forms of highly bioavailable magnesium.
1 remarkable formula.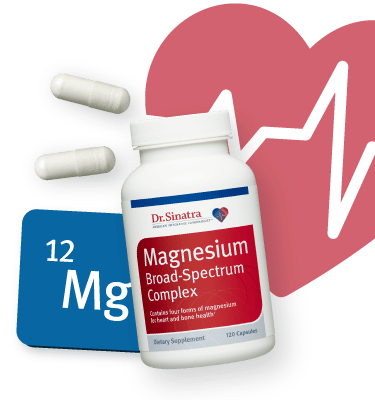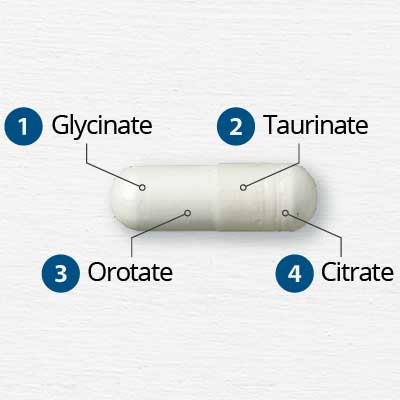 4 absorbable forms of magnesium
For magnesium to be effective, it has to be absorbed. By taking the best forms of magnesium that are absorbable—orotate, citrate, glycinate, and taurinate—in the correct amounts, you are not only helping to support your heart, but you are ensuring the health of your entire body. Core to Dr. Stephen Sinatra's philosophy is that everyone should supplement with 400 mg per day, which is what you get in every daily dose.
Benefits your heart, blood pressure and even mood!
Many consider magnesium to be an "unsung hero," acting as one of your body's most critical nutrients. In addition to cardiovascular support, it's involved in over 300 enzymatic reactions throughout your body! This includes the production of adenosine triphosphate (ATP—the body's basic fuel for every cell in your body).
Easy-to-take capsules and gentler on your stomach
A lot of multivitamin formulas use only magnesium oxide, but very little of it is actually absorbed into the body, which can have a potent laxative effect on your colon. The same goes for Milk of Magnesia. The 4 forms of magnesium Dr. Sinatra included are easy to swallow and much gentler on your stomach.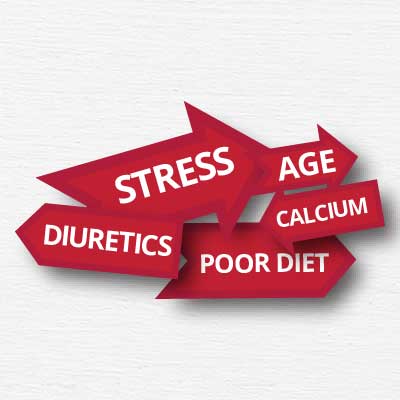 Why you need magnesium
While you can get magnesium in your diet, it's likely you're not getting enough, especially since today's soil quality is leading to nutrient-deficiency in the foods we consume. And, things like age, stress, poor diet, and environmental pollutants can deplete magnesium.
Signs you may not be getting enough magnesium
Many people are magnesium deficient either due to medical conditions or poor diet and/or other lifestyle habits. But how do you know if your magnesium levels are low? Here a few signs you may not be getting enough magnesium:
Increased anxiousness
Reduced concentration
Muscle fatigue
Poor appetite
Poor sleep
Decreased mood
Low energy levels
With Magnesium Broad Spectrum Complex, you get a full doctor-recommended dose of 400 mg in just 2 servings a day.
This "unsung hero" does wonders for your heart health!
The 4 forms of magnesium in every dose help support healthy blood flow, normal blood pressure levels, and healthy arteries. And, provide support for one of the top markers of heart health—inflammation, including C-Reactive Protein (CRP).
Healthy bones, less muscle fatigue and more
For your muscles and bones to be at their best, they need more strength and less muscle fatigue after strenuous exercise. That's why ensuring your body is getting enough magnesium is crucial, as well as making sure it's being absorbed.1
1Talebi, V. et al. 2018
A better mood and positive outlook on life!
We could all use some relief from stress and anxiousness, and magnesium helps with this. And, promotes a positive mood and outlook. All of which can help better prepare you for a good night of rest.
Boosts & balances magnesium
Broad-spectrum formula boosts and balances your body's magnesium levels, which are critical to the healthy function of your entire body. And, helps shuttle calcium and potassium (essential electrolytes) into and out of your cells.
Formulated by Integrative Cardiologist Stephen Sinatra, M.D.
A true pioneer, Dr. Sinatra spent more than 40 years in clinical practice, including serving as an attending physician and chief of cardiology at Manchester Memorial Hospital, then going on to formulate his advanced line of heart health supplements. His integrative approach to heart health has changed the lives of hundreds of thousands.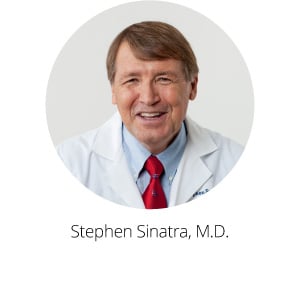 Ingredients and Dosage
Doctor's Suggested Use: Take 2 capsules twice daily with a meal.
Serving Size: 2 capsules
Servings Per Container: 60
| Ingredient | Amount Per Serving | % DV |
| --- | --- | --- |
| Magnesium (as citrate, glycinate, orotate, taurinate) | 200 mg | 48% |
Other ingredients: Microcrystalline cellulose, gelatin, magnesium stearate, silica
Precautions: Reduce or discontinue use if you develop loose stools. This side effect may worsen when taking this product in conjunction with other supplements containing magnesium. Consult a health care practitioner if you are pregnant or nursing, have a serious medical condition, or use any medications.
Keep out of reach of children.
Science and Quality
Magnesium is an essential nutrient that is necessary for many metabolic activities, including ATP production and promoting energy and physical health in those struggling with low mood.
Like calcium, magnesium is readily available through food. Good dietary sources include dairy products, fish, meat, and seafood. It is also abundant in many fruits and vegetables, and whole grains and herbs. Yet, most Americans do not consume enough of this important mineral, and deficiencies are common, particularly in the elderly.1
Cardiovascular health
Magnesium helps support the cardiovascular system.1, 2
Epidemiological studies suggests that high dietary intake of magnesium is associated with healthy blood pressure.3, 4, 5
Supplementation with magnesium (400 to 600 mg per day) has demonstrated significant effects in promoting and maintaining normal blood pressure values.6, 7, 8, 9
Bone health in Men
Magnesium supports bone health and parameters of bone formation.
Magnesium helps maintain bone health.
A randomized, parallel, controlled trial with 50 healthy young adult men, consuming 364.5 mg of magnesium showed that magnesium consumption resulted in significant support of bone formation biomarkers, including osteocalcin.10
Another study involving 139 healthy women showed that consuming 300 mg of magnesium significantly supported physical mobility and function.11
---
1 Sinatra S, et al. Heart Sense for Women. Washington, DC: LifeLine Press; 2000.
2 Whitaker J. Reversing Hypertension. New York, NY: Warner Books, Inc.; 2000.
3 Joffres MR, et al. Am J Clin Nutr. 1987 Feb;45(2):469–75.
4 Witteman JC, et al. Circulation. 1989 Nov;80(5):1320–7.
5 Ascherio A, et al. Circulation. 1992 Nov;86(5):1475–84.
6 Witteman JC, et al. Am J Clin Nutr. 1994 Jul;60(1):129–35.
7 Itoh K, et al. Br J Nutr. 1997 Nov;78(5):737–50.
8 Sanjuliani AF, et al. Int J Cardiol. 1996 Oct;56(12):177–83.
9 Dyckner T, Wester PO. Br Med J (Clin Res Ed). 1983 Jun;286(6381):1847–49.
10 Dimai, H. et al. 1998. Daily Oral Magnesium Supplementation Suppresses Bone Turnover in Young Adult Males
11 Veronese, N. et al. 2014. Effect of oral magnesium supplementation on physical performance in healthy elderly women involved in a weekly exercise program: a randomized controlled trial
Product Quality
Manufactured to exacting standards using highest quality raw materials
Produced in accordance with our strict Standard Operating Procedures (SOPs) that meet those set by the FDA's Good Manufacturing Practices
Every batch tested to verify purity and potency specifications are met
Quality assured with our Triple-Testing Philosophy™
Backed by our 100% satisfaction guarantee
Product reviews and ratings are provided for informational purposes only and reflect solely the views and opinions expressed by the individual contributors and not those of Healthy Directions LLC. Healthy Directions LLC neither verifies nor endorses any claims made in these reviews and ratings.