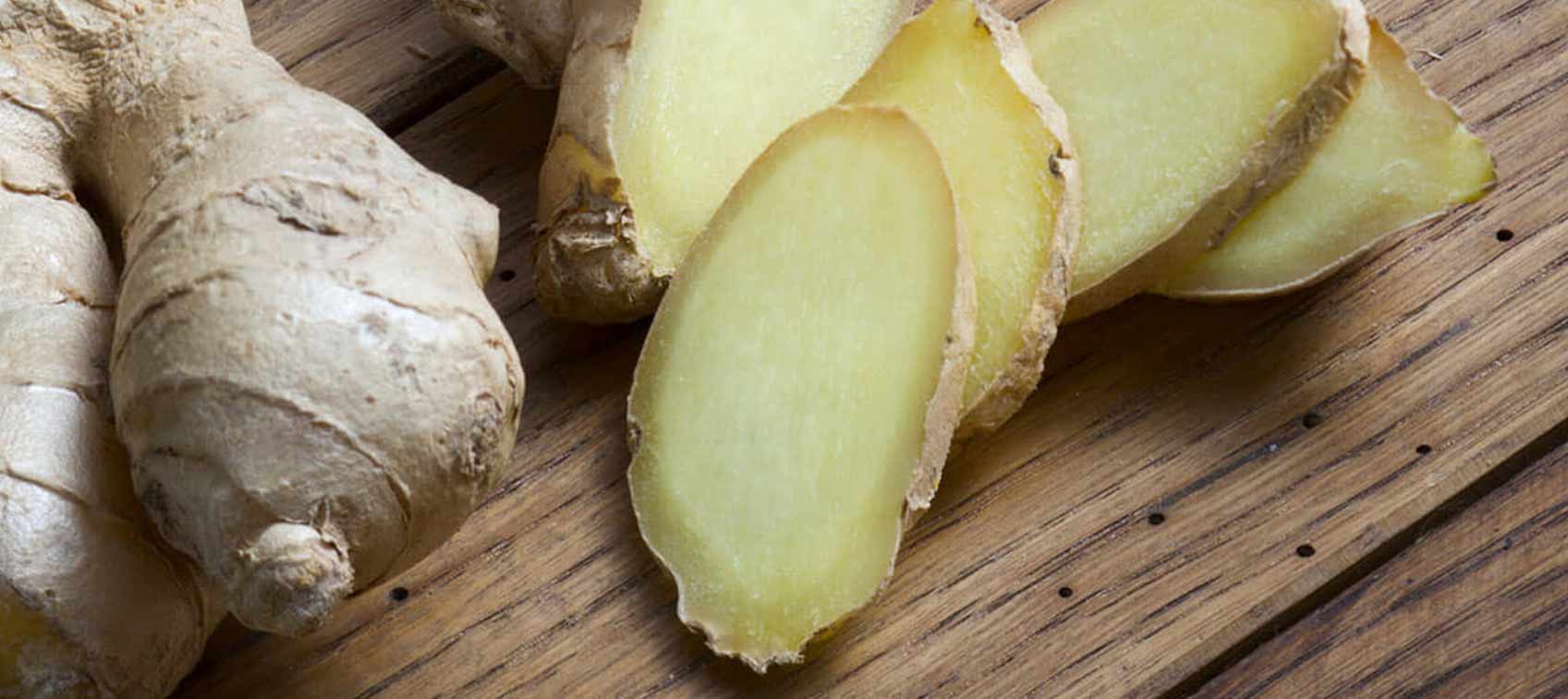 For more than 5,000 years, Chinese and Indian cultures have employed the benefits of ginger (Zingiber officinale) to cure digestive woes, warm the body from the inside out, reduce pain, and treat gynecological issues. Today, this versatile root does more than give gingerbread cookies and other culinary delights a unique kick. Here are a handful of the benefits of ginger you may not know about, along with a few healthy and tasty ways to enjoy it.
Benefit #1: Relieves Nausea
Dried ginger is a common component in Chinese herbal preparations, and it still shines as a natural treatment for easing indigestion and alleviating nausea related to pregnancy, motion sickness, and chemotherapy.
Benefit #2: Dampens Inflammation
Another benefit of ginger is effective relief of inflammation by mediating prostaglandin pathways. In one study, patients with rheumatoid arthritis who had failed to acheive much improvement with the usual drug therapy were given ginger, either raw, cooked, or in dried supplement form. The benefits of ginger were obvious. Significant relief of pain and improvements in mobility and swelling were noted in every patient.
Benefit #3: Improves Circulation
One little-known benefit of ginger is promotion of healthy circulation. Ginger is a natural vasodilator, meaning it helps blood vessels relax and open up and allows more blood to flow through.
Benefit #4: Breaks Up Mucus
In ancient Chinese medicine, ginger tea was used to treat a multitude of respiratory disorders. Ginger tea has proven particularly effective at breaking up mucus. Drink as necessary to loosen phlegm.
How to Reap the Benefits of Ginger
Ginger can be eaten (fresh, pickled, or dried), brewed as a tea, or taken in capsules or tablets. Ginger tea is available in health food stores, or you can make your own from scratch. Just grind or grate a one-inch slice of fresh ginger and add to a cup of steaming hot water. Tasty, healthy additions to ginger tea include the juice of half a lemon and a quarter teaspoon cinnamon. Ginger supplements can be found in health food stores or online. Use as directed.
Now here's an easy recipe that will allow you to reap the benefits of ginger in a delicious way!
Ginger-Soy Chicken Breasts
Ingredients
¼ cup low-sodium soy sauce
¼ cup water
2 tablespoons rice wine or dry sherry
1 teaspoon grated gingerroot or ½ teaspoon ground ginger
1 clove garlic, peeled and minced
4 (4-ounce) skinless, boneless chicken breast halves
Olive oil spray
Directions
Combine soy sauce, water, rice wine, ginger, and garlic in a small bowl. Heat in a microwave for 3 minutes, or boil in a small sauce­pan for 3 minutes. Cool. Place chicken in a tightly sealed container or plastic bag and pour sauce over it. Seal and turn to coat chicken pieces evenly. Marinate in the refrigerator at least 2 hours or overnight, turning occasionally.
Preheat broiler or grill. Spray it with olive oil spray. Place chicken on the grill, brush with marinade, and cook 7 to 9 minutes on each side, turning once.
Serves 4. Per serving: calories 145, fat 1.4 g, protein 27 g, carbohydrates 2.5 g, fiber .2 g, sodium 500 mg.