Dr. Ken Redcross
Board-certified Internist
Health & Wellness Advocate, and Best-Selling Author
Dr. Ken Redcross
Dr. Redcross is well-known in the medical world for his commitment to improving health outcomes for all by educating both patients and doctors about what it takes to be true partners in wellness. His best-selling book Bond: The 4 Cornerstones of a Lasting and Caring Relationship with Your Doctor was the Amazon #1 New Release in Medicine & Psychology and continues to be an invaluable resource for physicians and patients alike. In it, Dr. Redcross outlines the four essential elements of a successful doctor-patient relationship: trust, communication, respect, and empathy "on both sides of the stethoscope." When these four are paired with proper nutrition, daily movement, and a strong spiritual foundation, true health and healing can take place and remarkable health outcomes can be achieved—something Dr. Redcross has witnessed countless times over his 20+ years of medical practice.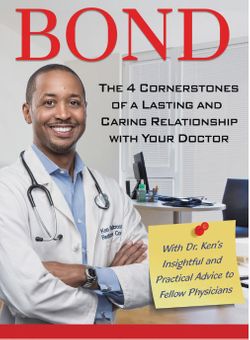 In 2001, Dr. Redcross completed his medical training at the prestigious Columbia-Presbyterian Medical Center in New York. He dedicated much of the next decade serving low-income areas under-resourced in California as an attending physician at family clinics and urgent care facilities, as well as working at the renowned Cedars-Sinai Medical Center in Beverly Hills. His medical journey then brought him back East to his roots outside of New York City, where he currently resides with his family and maintains a thriving private practice.
Broad Reach, Deep Commitment
Dr. Redcross' personalized, partnership-oriented approach to health has led to an impressive following of patients across America including those in the entertainment industry, sports world, and business sector, as well as hundreds of people in and around New York City who proudly call him their doctor and friend.
In addition, Dr. Redcross reaches tens of millions of people through his media appearances on The Doctors, Entertainment Tonight, and the Nancy Grace Show, as well as through his work as a medical expert for CNN Travel and HLN Weekend Express. An active supporter of the nonprofit group Vitamin Angels, Dr. Redcross recently spent time in Guatemala helping educate local communities about malnutrition, the most common cause of preventable child deaths in the world, and currently works with assisted living facilities where he meets weekly with elderly patients, many of whom suffer from dementia.
In 2021, Dr. Redcross was recognized as Educator of the Year by the Nutrition Business Journal for his commitment to raising awareness about the importance of vitamin D supplementation for immune support and overall health, especially among minority groups. Earlier in his career he received the Man of Valor Award from NAACP Youth Council for excellence in medicine and was named a Top 25 Concierge Physician in America.
Solving an Overlooked Epidemic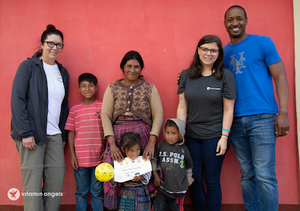 Dr. Redcross recently joined the Healthy Directions family of doctors with a goal of helping as many people as possible achieve truly exceptional health and well-being by taking a proactive approach to their wellness both on their own and in partnership with their doctors. One fundamental element of this is understanding the importance of maintaining proper blood sugar balance, which unfortunately has become a skyrocketing epidemic in this country—something Dr. Redcross is passionate about addressing head-on.
"When I first started working with the team at Healthy Directions, I could see right away that we shared the same values around trust, communication, respect, and empathy. The research their team has done around more natural strategies to combat a wide range of health concerns, especially those related to blood sugar and the importance of lesser known, clinically studied nutrients such as berberine, chromium, and banaba leaf, is just remarkable. I firmly believe we can help thousands if not millions of people enjoy better health and a higher quality of life, and I'm honored to partner with them in this important mission."
You can learn more about Dr. Redcross through his book Bond: The 4 Cornerstones of a Lasting and Caring Relationship with Your Doctor and by following him on Instagram @drkenredcross and at Ken Redcross, MD on Facebook.