Item #CAL01
Dr. Stephen Sinatra
CalaMarine Omega-3
The one-of-a-kind source of EPA and DHA Omega-3s for healthy heart, brain and eyes—no "fishy" burps and no repeating
What You Get With REFILL & SAVE
Ongoing Savings + FREE Shipping
Exclusive Offers + Free Samples
Flexibility — Update or Cancel Anytime
Additional Product Details
High-quality Omega-3s with
DHA & EPA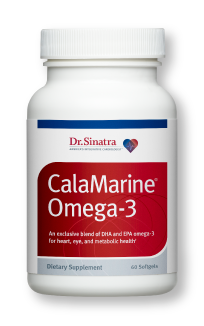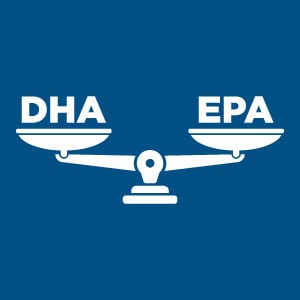 The right balance of DHA to EPA omega-3s
Dr. Sinatra believes we get too many omega-6s each day from dietary sources, and not enough omega-3s. But ordinary omega-3s are not enough. You need to have the right balance of both EPA and DHA omega-3s.
CalaMarine is naturally richer in DHA—which is important for heart health!—compared to ordinary fish oil and is a good way to increase your daily intake of both EPA and DHA omega-3s in the ratio that Dr. Sinatra recommends.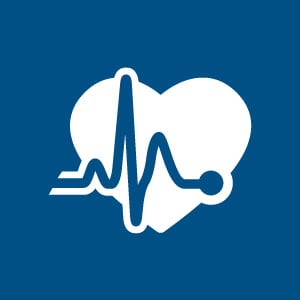 Major cardiovascular benefits
DHA omega-3s are important for your heart, blood pressure, cholesterol, and triglycerides, helping to promote cardiovascular health.
DHA also supports healthy total cholesterol, LDL cholesterol, CRP (healthy inflammatory response marker), and endothelial function—all vital for maintaining a healthy heart!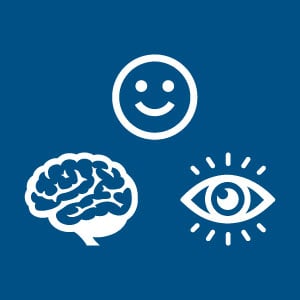 Benefits eye, brain, and mood!
Bodies of research indicate that in addition to heart health, a diet rich in DHA omega-3s also helps support cognitive function, blood lipids, mood, and eye health.
This isn't surprising, given the fact that DHA comprises the majority of the omega-3 fatty acids in the brain and eyes. In a 2 softgel daily dose of CalaMarine Omega-3, you get 570 mg of DHA and 330 mg of EPA—a heart healthy balance that Dr. Sinatra highly recommends.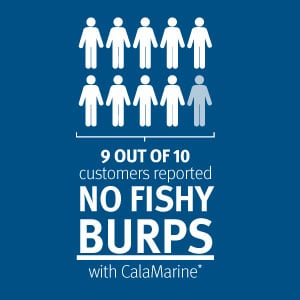 Omega-3s without the fishy burps!
Unlike ordinary omega-3 supplements, CalaMarine comes from tiny calamari squid—not fish!—caught in the pristine deep ocean waters of South America. Plus, it's clean-tasting, with 9 out of 10 customers reporting no fishy burps with CalaMarine!*
*July 2015 Qualtrics Consumer Survey of CalaMarine product users with 118 responses.
Great for your heart and the ecosystem!
When you take CalaMarine Omega-3 for your own good health, you can also feel great about the fact that this oil is sustainably sourced and won't upset our delicate global ecosystem, like over-fishing for ordinary fish oil has done.
Most fish-sourced omega-3s come from sardines and anchovies. And the growing demand for fish oil has seriously depleted stocks of these fish, which is a threat to the ecology of our oceans. But the omega-3s in CalaMarine come from calamari (squid) that are caught in pristine South American waters and have a very short life cycle. This means there is a constantly renewing supply and no threat of over-fishing. Calamari naturally contains EPA and DHA while other omega-3 dietary sources like salmon, cod, anchovy and sardine are more abundant in EPA.
The squid is then processed in a modern, state-of-the-art facility in Norway, yielding a clean oil that's easy on your digestive system, with no unpleasant smell. And, it isn't the least bit "fishy" tasting…because it isn't made from fish! 9 out of 10 CalaMarine users reported NO FISHY BURPS!*
*July 2015 Qualtrics Consumer Survey of CalaMarine product users with 118 responses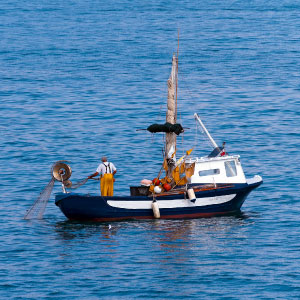 Formulated by Integrative Cardiologist Stephen Sinatra, M.D.
A true pioneer, Dr. Sinatra spent more than 40 years in clinical practice, including serving as an attending physician and chief of cardiology at Manchester Memorial Hospital, then going on to formulate his advanced line of heart health supplements. His integrative approach to heart health has changed the lives of hundreds of thousands.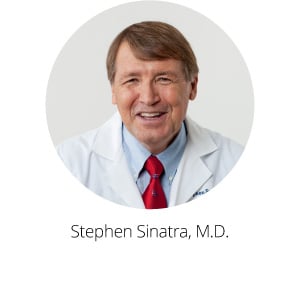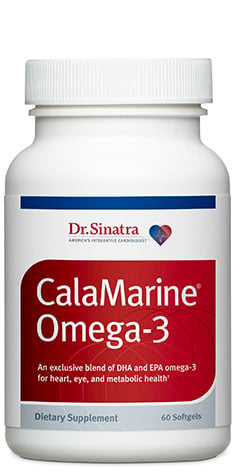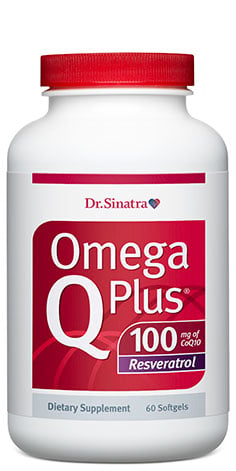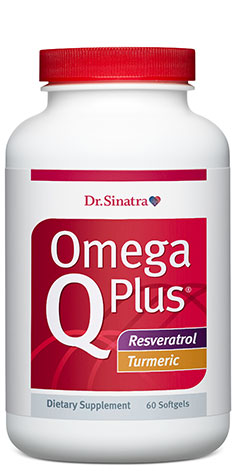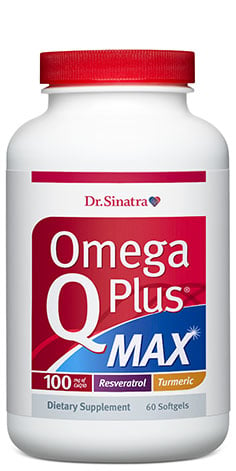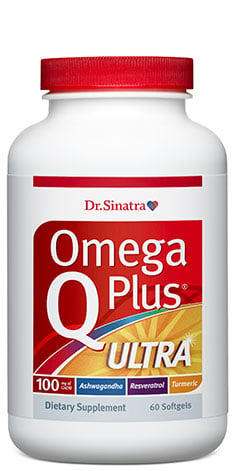 Better blood pressure and cholesterol
Advanced cellular support for statin users
Turmeric for a healthy inflammatory response
Ashwagandha for stress relief & positive mood
Support for eye and brain health
Ingredients and Dosage
Doctor's Suggested Use: Take 2 softgels once daily with a meal.
Serving Size: 2 softgel
Servings Per Container: 30
Ingredient
Amount Per Serving
% DV
Calories
20
Total Fat
2 g
3%*
Cholesterol
10 mg
3%
CalaMarine® Oil Concentrate (from squid)
2 g
‡
DHA (docosahexaenoic acid)
570 mg
‡
EPA (eicosapentaenoic acid)
330 mg
‡
* Percent Daily Values are based on a 2,000 calorie diet.
‡Daily Value (DV) not established.
Other ingredients: Gelatin, glycerin, purified water, lemon oil, mixed tocopherols (preservative, from soy), rosemary oil, ascorbyl palmitate (preservative)
Precautions: Consult a health care practitioner if you are pregnant or nursing, have a serious medical condition, or use any medications.
Keep out of reach of children.
CalaMarine® is a registered trademark of Pharma Marine AS.
Science and Quality
A high-quality source of heart healthy DHA
The ability of the body to convert plant-based omega-3s (ALA) to EPA, and subsequently DHA, is very low even in healthy individuals. And DHA is especially difficult to obtain from plant-based omega-3s. Virtually no DHA is converted from ALA.
Blood pressure
Research shows that DHA and EPA supplementation has a signficant effect on promoting normal blood pressure levels.
A randomized trial enrolling 89 subjects found that subjects that took fish oil experienced significant support for not only blood pressure, but triglycerides, total cholesterol, CRP and LDL cholesterol as well!
Blood Lipids
EPA and DHA have been shown to provide support for blood lipids, including triglycerides, HDL cholesterol and LDL cholesterol, all important measures of cardiovascular health.
Brain and cognitive health
DHA is highly concentrated in the brain, comprising the majority of the EFAs found there.
A randomized, double-blind clinical trial, consisting of 65 healthy adults taking high DHA to EPA concentration fish oil, showed support for healthy cerebral blood flow and an improvement in reaction time.
Eye health
Studies show that a higher DHA intake supports eye health. (Stough, 2012)
DHA makes up a large percentage of the fatty acids found in the rod outer segments of the eyes' photoreceptors, making it the predominant essential fatty acid in the retina.
---
Product Quality
Manufactured to exacting standards using highest quality raw materials
Produced in accordance with our strict Standard Operating Procedures (SOPs) that meet those set by the FDA's Good Manufacturing Practices
Every batch tested to verify purity and potency specifications are met
Quality assured with our Triple-Testing Philosophy™
Backed by our 100% satisfaction guarantee
Product reviews and ratings are provided for informational purposes only and reflect solely the views and opinions expressed by the individual contributors and not those of Healthy Directions LLC. Healthy Directions LLC neither verifies nor endorses any claims made in these reviews and ratings.