Item #OPP01
Dr. Stephen Sinatra
Omega Q Plus PRO
Professional strength support with DOUBLE the CoQ10 and TRIPLE the resveratrol supercharges your cells and supports circulatory health
What You Get With REFILL & SAVE
Ongoing Savings + FREE Shipping
Exclusive Offers + Free Samples
Flexibility — Update or Cancel Anytime
Additional Product Details
PRO fessional strength heart support for supercharged cellular energy &
healthy circulation
Recommended for statin users
Circulatory system support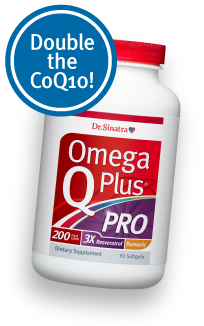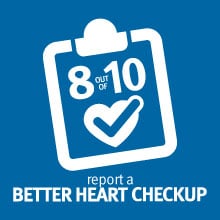 PROfessional Strength Cardiovascular Support
The only comprehensive, professional-strength solution for premium cardiovascular support, robust cellular energy, boosted blood flow, circulatory system support, and vitality. Featuring 200 mg of CoQ10 for those with advanced heart concerns or age 65+, each dose supercharges your body to help replenish depletions caused by common medications including statins, and age. Plus, 90 mg of resveratrol for circulatory support.
With Omega Q Plus PRO, you get the nutrients your body needs to support your heart from every possible angle. In fact, 8 out of 10 Omega Q Plus product buyers report BETTER heart checkup results!*
*Based on a June 2019 Consumer Survey of Omega Q Plus family product customers with 74 responses.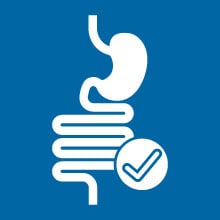 Highly Bioavailable Heart Nutrients
Combines beneficial DHA from CalaMarine omega-3 oil, HydroCurc turmeric, trans resveratrol, and Crominex 3+ chromium. This formula is manufactured and triple tested in the USA, in a GMP-certified facility using clinically validated ingredients from around the globe.
In fact, 9 out of 10 Omega Q Plus brand buyers consider their product to be one of THE MOST IMPORTANT SUPPLEMENTS THEY TAKE.**
**Based on a June 2019 Consumer Survey of Omega Q Plus family product customers with 143 responses.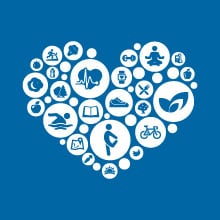 Supercharged cellular energy with DOUBLE the CoQ10 (200 mg)
Better aging starts at the cellular level. Omega Q Plus PRO contains a full 200 mg of absorbable Hydro Q-Sorb CoQ10, giving you advanced cellular energy your body needs to revitalize and supercharge cells throughout your body and especially in your heart. And more cellular energy means more power to fuel everyday activities like walking, shopping, and running errands!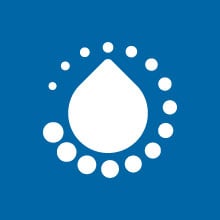 Boosted Blood Flow and Circulatory System Support with TRIPLE the Resveratrol
Blood flow and circulation support are vital to living. After all, blood flow powers everything you do! And blood flowing freely benefits your heart for a more active life with the ones you love! Omega Q Plus PRO delivers 90 mg of resveratrol for endothelial function support, boosted blood flow, circulatory system support, and so much more.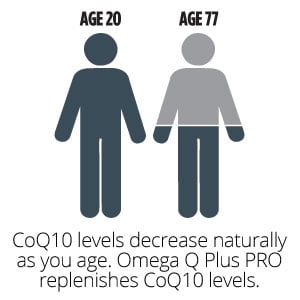 Many cholesterol-lowering statin drugs deplete CoQ10--a "wonder powerhouse nutrient" for your heart.
Featuring 200 mg of Hydro Q-Sorb CoQ10, you're getting Dr. Sinatra's recommended dose to supercharge cells and replenish depletions caused by common cardio medications such as statins. And it provides powerful antioxidant support. Hydro Q-Sorb CoQ10 is up to 3X better absorbed than powdered CoQ10, and up to 7X better absorbed into your cells. The results speak for themselves: In a June 2019 Consumer Survey of Omega Q Plus family product customers with 104 responses, 88% of customers report that their Omega Q Plus product has more benefits than CoQ10 alone!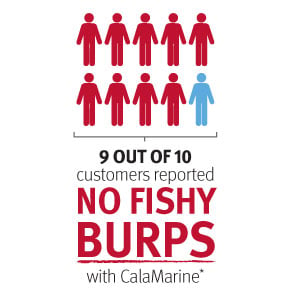 Naturally richer in DHA Omega-3s for heart and overall health…without the stink!
CalaMarine oil contains heart healthy DHA and EPA omega-3s, the critical omega-3s your cardiovascular system needs. Plus, 9 out of 10 customers reported no fishy burps with CalaMarine!*
Plus, it is clean-tasting and sustainably caught in the pristine deep ocean waters of South America.
*July 2015 Qualtrics Consumer Survey of CalaMarine product users with 118 responses.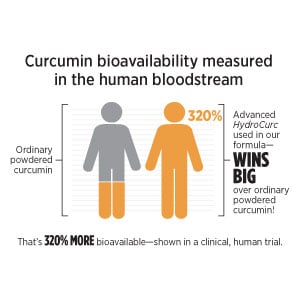 320% more absorbable form of turmeric provides added antioxidant defense.
The bright yellow spice turmeric is known for its inflammatory-balancing powers, which is important for heart support. Yet, it's a tough nutrient for your body to absorb. Using special proprietary technology, HydroCurc enhances the absorption of the curcuminoids—the active ingredients in turmeric. Plus, it supports a normal inflammatory response.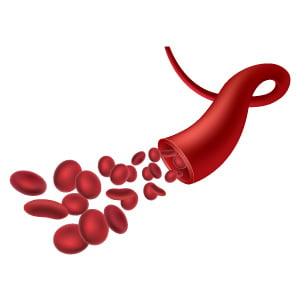 Resveratrol for blood flow and circulatory system support and combating oxidative stress, and a perfect partner to help CoQ10 support vitality.
Packed with 90 mg of trans resveratrol in Omega Q Plus PRO, trans resveratrol benefits your circulatory system and boosts blood flow. Plus, helps reduce oxidative stress, provides antioxidant support, and even supports a normal inflammatory response.
Formulated by Integrative Cardiologist Stephen Sinatra, M.D.
A true pioneer, Dr. Sinatra spent more than 40 years in clinical practice, including serving as an attending physician and chief of cardiology at Manchester Memorial Hospital, then going on to formulate his advanced line of heart health supplements. His integrative approach to heart health has changed the lives of hundreds of thousands.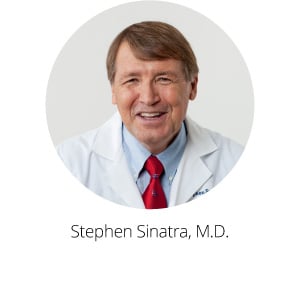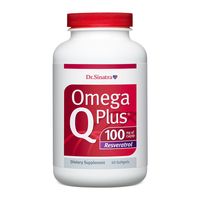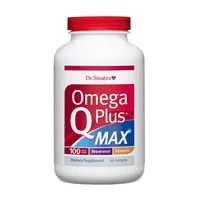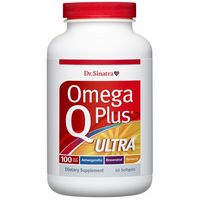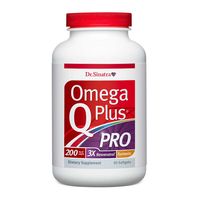 Better blood pressure, cholesterol, and blood flow
Additional support for statin users
Turmeric for a healthy inflammatory response
Ashwagandha for emotional well-being
200 mg of CoQ10 for enchanced cellular energy
90 mg of resveratrol for powerful circulation support
Ingredients and Dosage
Doctor's Suggested Use: Take 3 softgels once daily with a meal.
Serving Size: 3 Softgels
Servings Per Container: 30
Ingredient
Amount Per Serving
% DV
Calories
25
Total Fat
1.5 g
2%*
Cholesterol
5 mg
2%
Total Carbohydrates
1.5 g
<1%
Protein
0.5 g
1%*
Vitamin B6 (as pyridoxine hydrochloride, pyridoxal-5-phosphate)
30 mg
1,765%
Folate
680 mcg DFE (400 mcg folic acid)
170%
Vitamin B12 (as cyanocobalamin)
500 mg
20,883%
Chromium (as Crominex®3+ chromium stabilized with Capros®, standardized
Amla Extract (fruit), PrimaVie®purified and standardized Shilajit)
400 mcg
1,143%
CalaMarine® Oil Concentrate (from squid)
1,250 mcg
‡
DHA (docosahexaenoic acid)
350 mg
‡
EPA (eicosapentaenoic acid)
200 mg
‡
Coenzyme Q10 (as ubiquinone)(Hydro Q-Sorb®)
200 mg
‡
HydroCurc® (88% turmeric rhizome extract with LipiSperse®providing
100 mg curcuminoids
125 mg
‡
Trans-Resveratrol
90 mg
‡
* Percent Daily Values are based on a 2,000 calorie diet.
‡ Daily Value (DV) not established
Other ingredients: Gelatin, gamma-cyclodextrin, glycerin, medium chain triglycerides, sunflower lecithin, yellow beeswax, purified water, dicalcium phosphate, annatto (color) suspension in sunflower oil, mixed tocopherols (preservative), silica, lemon oil, microcrystalline cellulose
Precautions: Consult a health care practitioner before use if you are pregnant or nursing, have a serious medical condition, or use any medications.
Crominex® 3+, Capros®and PrimaVie® are registered trademarks of Natreon, Inc.
Calamarine® is a registered trademark of Pharma Marine AS.
HydroCurc® and LipiSperse® are registered trademarks of Pharmako Biotechnologies Pty. Ltd.
Hydro Q-Sorb® is a registered trademark of Tishcon Corp.
Science and Quality
Coenzyme Q10 (Hydro Q-Sorb® ubiquinone)
Up to 3x more bioavailable than ordinary powdered CoQ10 and up to 7x better absorbed into cells
Provides cellular energy 1
Replenishes CoQ10 levels which may be depleted by statins or age (over 65)2
Supports healthy blood pressure*
Supports a healthy inflammatory response
Supports metabolic health
Healthy insulin sensitivity*
Healthy skin and skin smoothness in women
Healthy flow-mediated dilation
Antioxidant support
Crominex® 3+ Chromium
In a 12-week placebo-controlled study, participants were either given 400 mcg of Crominex 3+ or a placebo for 12 weeks. What they found is that the group given Crominex 3+ showed support for several important heart health markers:3, 4
Triglycerides*
HDL cholesterol*
LDL cholesterol*
C-reactive protein (a critical inflammatory marker—this is SO important!)
Endothelial function—the cells responsible for healthy blood flow
Studies have also shown that Crominex 3+:
Improves glutathione production, your body's "master antioxidant"
Helps to increase nitric oxide production
Plus, it helps your body to process glucose (blood sugar) and supports insulin sensitivity. This is important for your heart.
Trans resveratrol
A triple-blind, placebo-controlled trial investigated the impact of 8–16 mg of resveratrol in grape seed extract on 75 subjects, 18–80 years old, for six months. The study showed that glucose marker adiponectin and an anti-inflammatory cytokine, IL-10, showed a significant improvement after six months of 8 mg of resveratrol consumption. As the dose increased to 16 mg, inflammatory marker CRP showed a significant improvement amongst other beneficial bio-marker improvements. This indicates that resveratrol taken at 8–16 mg helps support a healthy inflammatory response.5
Trans resveratrol can help support a healthy inflammatory response
Trans resveratrol supports healthy levels of CRP, an inflammatory marker
In a second study, 20 overweight adults aged 30–70 years old were supplemented with 30 mg of resveratrol and their flow-mediated dilation (FMD), a biomarker of endothelial function and cardiovascular health, was observed 1 hour after consumption. Results showed that each dose of resveratrol had a significant increase in FMD. Resveratrol also had a significant dose effect on the plasma resveratrol concentration.6
Trans resveratrol supports endothelial function
Supports healthy flow-mediated dilation
Provides support to the circulatory system7
Supports marker of nitric oxide bioavailability7
Promotes healthy blood flow7
Helps to enhance blood vessel dilation7
Helps regulate potentially harmful reactive oxygen species8
Supports healthy cellular function8
Helps reduce oxidative stress8
Helps provide antioxidant support8
Supports a healthy inflammatory response8
HydroCurc® Turmeric
HydroCurc uses a proprietary LipiSperse® technology to enhance absorption of curcuminoids—the antioxidant power in turmeric—by making them more soluble. The scientific studies on curcumin, turmeric's active constituent, have shed light on its antioxidant and anti-inflammatory properties. Unfortunately, curcuminoids aren't easily absorbed into your system. HydroCurc contains 80% curcuminoids and is found to be 320% more bioavailable than standard curcumin.
HydroCurc's high bioavailability means it can get straight to work providing outstanding antioxidant power against free-radical stress throughout your body.
Folic acid and B vitamins
In a randomized, double-blind, placebo-controlled trial, 900 older adults were assigned either to a supplement group (400 mcg folic acid and 100 mcg vitamin B12) or placebo for 24 months. Supplementation resulted in significant improvements on immediate (p = 0.046) and delayed (p = 0.013) recall. A significant improvement in overall cognitive health (p=0.032) and homocysteine levels was also seen (p<0.001).9
The combination of folic acid and vitamin B12 may maintain normal homocysteine concentrations
The combination of folic acid and vitamin B12 supports brain health by enhancing immediate and delayed recall
The combination of folic acid and vitamin B12 may support aspects of cognitive health
329 healthy subjects, aged 60–74 years old, participated in a randomized, double-blind parallel trial on the effect of low dose vitamin Bs on the Framingham risk score. The vitamin B treatment included 400 mcg of folic acid, 2 mg vitamin B6, 10 mcg vitamin B12, and 50 mg vitamin C, taken daily for 12 months. The control group took only vitamin C supplementation for 12 months. By the end of the study, the results showed an improvement in homocysteine concentration and HDL for the vitamin B group. The Framingham risk score was increased in both groups. The improvements seen suggest that combination of folic acid, B12 and B6 lowers plasma homocysteine concentrations, promotes cardiovascular health, and supports healthy HDL levels and healthy homocysteine concentrations.10
The combination of folic acid, B12 and B6 supports healthy plasma homocysteine concentrations
The combination of folic acid, B12 and B6 supports cardiovascular health
The combination of folic acid, vitamin B6 and vitamin B12 may help support healthy HDL levels*
Naturally richer in DHA CalaMarine® omega-3 oil
Calamari is naturally high in DHA, an omega-3 fatty acid that is the second most abundant structural lipid in the human body. Other omega-3 dietary sources like salmon, cod, anchovy and sardine are more abundant in EPA. Tuna is the primary source for supplemental DHA yet is more difficult to obtain and is being depleted and overfished at an alarming rate.
While both EPA and DHA fatty acids cannot be synthesized in the human body and must be obtained from the diet, DHA is the more difficult to obtain.
Omega-3 supplementation supports cardiovascular and metabolic health
*Healthy support for levels already within the normal range.
These statements have not been evaluated by the Food and Drug Administration. This product is not intended to diagnose, treat, cure or prevent any disease.
---
1 Shukla, S., & Dubey, K. K. 2018. 3 Biotech, 8(5).
2 Skarlovnik, A. et al. 2014. Coenzyme Q10 Supplementation Decreases Statin-Related Mild-to-Moderate Muscle Symptoms: A randomized clinical study. Lass, A. 1999. Biofactors. 9, 199-205.
3 Usharani P, et al. 2013. Unpublished.
4 Usharani P, et al. IJPSR 2017;8(5):2267–76.
5 Tomé-Carneiro J, et al. Pharmacol Res. 2013;72:69–82.
6 Wong RH, et al. Nutr Metab Cardiovasc Dis. 2011 Nov;21(11):851–6.
7 Wong RH. et al.. J Hypertens. 2013 Sep;31(9):1819-27).
8 Ghanim, H, et al. Journal of clinical endocrinology and metabolism, 95(9), E1–E8.
9 Walker JG, et al. Am J Clin Nutr. 2012;95:194–203.
10 Wang L, et al. Eur J Nutr. 2015;54(3):455–64.
Product Quality
Manufactured to exacting standards using highest quality raw materials
Produced in accordance with our strict Standard Operating Procedures (SOPs) that meet or exceed those set by the FDA's Good Manufacturing Practices
Every batch tested to verify purity and potency specifications are met
Quality assured with our Triple-Testing Philosophy™
Backed by our 100% satisfaction guarantee
Product reviews and ratings are provided for informational purposes only and reflect solely the views and opinions expressed by the individual contributors and not those of Healthy Directions LLC. Healthy Directions LLC neither verifies nor endorses any claims made in these reviews and ratings.