Item #HWW01
Dr. Julian Whitaker
TriComfort Essentials
Soothe aching joints and take back your active lifestyle!
Additional Product Details
3-in-1 Formula Reduces Joint Discomfort FAST with Clinically Validated Ingredients
If you've been searching for an effective supplement for joint health, you've come to the right place. TriComfort Essentials is more effective than ever, providing a unique blend of three clinically validated ingredients to tackle three all-too-common problems as you age: joint discomfort, joint stiffness, and mobility and range of motion.
Get more with less!
Many supplements for joints on the market today require multiple pills to provide relief. But with TriComfort Essentials®, you get ingredients that support fast joint relief with just one highly concentrated pill. What's more, TriComfort Essentials contains an ingredient which starts working its "magic" in as little as seven days, providing well-deserved comfort and relief while promoting full range of motion.
3 clinically validated joint supporters reduce joint discomfort, improve mobility
AprèsFlex® (100 mg): In two clinical studies, AprèsFlex® was shown to be a true superstar bringing significant relief and improvement in daily functions—starting in as little as 7 days. And after 30 days, a substantial improvement was seen in stiffness and functional ability.1

In a double-blind, randomized, placebo-controlled study, participants with joint aches took 100 mg of AprèsFlex or a placebo daily for 30 days. Three well-regarded assessment scales to measure discomfort, stiffness, and physical function were used—and in all three, AprèsFlex showed improvement.
In a measure of intensity of discomfort, AprèsFlex showed a better improvement than the placebo starting in just 7 days.
In a measure of daily functions hindered by discomfort, AprèsFlex helped to alleviate the joint discomfort starting in just 7 days. And after 30 days, those taking AprèsFlex reported an even greater improvement in discomfort, stiffness, and functional ability.
UC-II® (40 mg): UC-II is an all-natural, patented collagen standardized to undenatured type II collagen. Undenatured type II collagen triggers the deactivation of the inflammatory process in the joints to help curb the enzymes that contributes to cartilage breakdown. Single-sourced and manufactured in the USA, UC-II collagen is extracted using a low-heat, non-enzymatic process that preserves its natural form. UC-II (40 mg) relieves exercise-induced joint discomfort, improves flexibility and mobility—and is clinically shown to be even more effective than glucosamine and chondroitin for reducing exercise-induced joint discomfort, as measured by three standard measurement indicators of discomfort: WOMAC, VAS, and Lequesne.2
Meriva® (200 mg): This powerful turmeric extract is more bioavailable than ordinary curcumin, helps promote a normal inflammatory response, and provides antioxidants that reduce free radicals. A native to India and Southeast Asia, turmeric has been used traditionally for thousands of years.
1Vishal A, et al. Int J Med Sci. 2011;8(7):615–22
2 Crowley D, et al. Int J Med Sci. 2009;6(6):312–21
Ingredients and Dosage
Doctor's Suggested Use: Take 1 capsule daily with a meal.
Serving Size: 1 Capsule
Servings Per Container: 30
Ingredient
Amount Per Serving
% DV
Meriva® Curcumin Phytosome


Sunflower Lecithin, TurmericExtract (rhizome)

200 mg
*
Boswellia serrata Extract (gum resin)(AprèsFlex®)
100 mg
*
UC-II® (3% Type II Collagen)

Total Collagen

40 mg
10 mg
*
* Daily Value (DV) not established
Other ingredients: Gelatin, microcrystalline cellulose,magnesium stearate, potassium chloride, silica
Precautions: Consult a health care practitioner before use if you are pregnant or nursing, have a serious medical condition, or use any medications.
Keep out of reach of children.
Meriva® is a registered trademark of Indena S.p.A.
Après is a registered trademark of Laila Nutraceuticals exclusively licensed to PL Thomas-Laila Nutra LLC. International patents pending.
UC-II® is a registered trademark of InterHealth N.I.
UC-II® brand undenatured type II collagen (U.S. Patents 7,846,487, 7,083,820 and EPO Patent EP1435906B1; Canadian patent CA 2459981C; and Japanese Patent JP4800574B2).
Science and Quality
Clinically Researched Ingredients Help Reduce Joint Discomfort Starting in as Little as 7 Days
AprèsFlex®
AprèsFlex is an enriched Boswellia serrata extract, originating from a deciduous tree native to India whose use dates back to the ancient Ayurvedic medicine texts written 3,000 years ago. The standard form of boswellia, however, is poorly absorbed by your bloodstream because it contains a glycoprotein that acts as a barrier. AprèsFlex is the next generation of Boswellia serrata extract—standardized to 20% 3-O-Acetyl-11-keto-b-boswellic acid, or AKBA.
The Science Behind AprèsFlex
What's more, the AprèsFlex extract is enriched with an additional blend of natural compounds from the boswellia tree that significantly improves absorption. In laboratory studies, AprèsFlex showed greater absorption of AKBA compared to another popular boswellia product.1
UC-II®
UC-II is a clinically tested, patented form of undenatured type II collagen that helps support joint health. Unlike most of the commercially available collagen supplements which are denatured or hydrolysed, UC-II is manufactured through a patented, low-temperature, non-enzymatic manufacturing process that preserves the natural levels of undenatured type II collagen as well as its biological activity.
The Science Behind UC-II
UC-II can help alleviate joint discomfort during and after exercise as well as improve flexibility and mobility in physically active, healthy individuals. In a randomized, double-blind, placebo-controlled, pilot study, healthy subjects experiencing joint discomfort upon strenuous exercise took either 40 mg of UC-II (the amount in TriComfort Essentials) or placebo while continuing their normal diet and exercise regimens. Subjects were tested at 30-day intervals from baseline to 120 days And the results were impressive:2
Significant improvement in knee extension at 90 (compared to baseline) and 120 days (compared to baseline and placebo).
The minimum time to onset of joint discomfort (while exercising) was significantly better than baseline at day 90 and day 120. No significant changes in placebo.
Maximum time to offset joint discomfort (after exercising) was significantly faster at day 60, 90, and 120 compared to baseline.
---
1Sengupta K, et al. Mol Cell Biochem. 2011;354(1–2):189–97
2Crowley D, et al. Int J Med Sci. 2009;6(6):312–21
Product Quality
Manufactured to exacting standards using highest quality raw materials
Produced in accordance with our strict Standard Operating Procedures (SOPs) that meet those set by the FDA's Good Manufacturing Practices
Every batch tested to verify purity and potency specifications are met
Quality assured with our Triple-Testing Philosophy™
Backed by our 100% satisfaction guarantee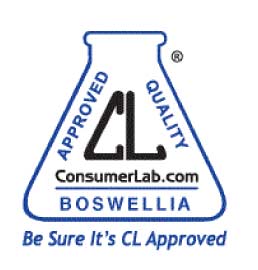 TriComfort Essentials has been certified as "Approved Quality" by ConsumerLab.com.
Product reviews and ratings are provided for informational purposes only and reflect solely the views and opinions expressed by the individual contributors and not those of Healthy Directions LLC. Healthy Directions LLC neither verifies nor endorses any claims made in these reviews and ratings.