Item #IE401
Dr. Joseph Pergolizzi
Instaflex Extra Strength Pain Relief Cream 4oz.
Fast-acting, penetrating relief from everyday aches and pains of sore muscles and joints
What You Get With REFILL & SAVE
Ongoing Savings + FREE Shipping
Exclusive Offers + Free Samples
Flexibility — Update or Cancel Anytime
Additional Product Details
Say goodbye to your

toughest

pains!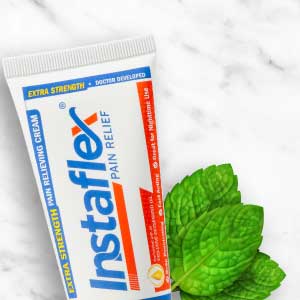 Double the menthol
Instaflex Extra Strength Pain Relief Cream delivers more menthol power than original Instaflex, plus 2X the pain-fighting ingredients.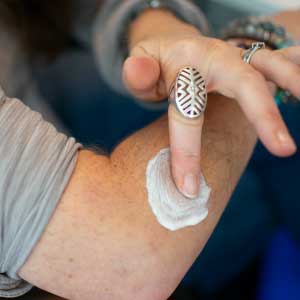 Quick absorption
Instaflex Extra Strength Pain Relief Cream absorbs rapidly through your skin, leaving no greasy residue, while quickly numbing your pain receptors for rapid relief. As you rub it in, you'll gently stimulate circulation to the affected area, soothing muscles and joints and amplifying the cooling sensation of relief—right where you need it!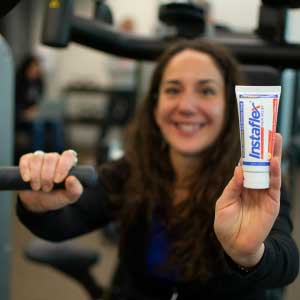 Fast-acting formula
Extra Strength Pain Relief Cream contains a proprietary blend of essential oxygenated oil with more menthol to provide fast-acting, penetrating, extra strength relief for your toughest aches and pains, even arthritis.
Meet Dr. Joseph Pergolizzi
Extra Strength Pain Relief Cream was formulated by internationally recognized Dr. Joseph Pergolizzi, an actively practicing physician and highly sought-after pain relief instructor, treating patients in his advanced Florida practice.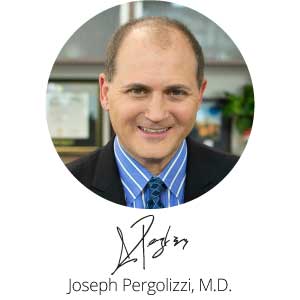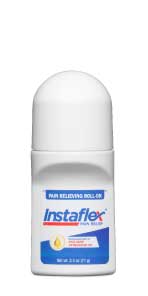 Instaflex Pain Relief Roll-on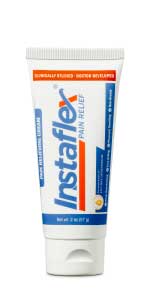 Instaflex Pain Relief Cream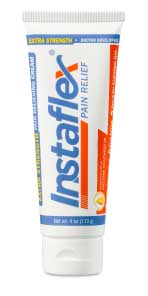 Instaflex Extra Strength Pain Relief Cream
NEW! 2.5 oz. roll-on
Original 2 oz. cream
Extra strength 2 oz. cream
An ergonomic design and larger ball than leading competitors. The no-mess roll-on provides deep relief and rapid absorption for easy application.
Fast-acting cream for aching small-to-large muscle areas and joints
Extra strength relief for your toughest muscle and joint pain
Targeted massage to smaller muscle areas; perfect for travel, on the go, the gym, gardening or golf bag
Travel, on the go, the gym, gardening or golf bag
Travel, on the go, the gym, gardening or golf bag
Ingredients and Dosage
Uses: temporarily relieves minor aches and pains of muscles and joints associated with simple backaches, arthritis, strains, sprains, bruises
Directions: Adults and children 12 years of age and older: Apply to affected area no more than 3–4 times daily. Children under 12 years of age: Consult a doctor.
| Ingredient | Purpose |
| --- | --- |
| Menthol (2.5%) | Topical Analgesic |
| Methyl Salicylate (10%) | Topical Analgesic |
Inactive ingredients: C13-14 Isoparaffin, Citrus Aurantium Dulcis (Orange) Oil, Ethylhexylglycerin, Eucalyptus Globulus Oil, Glyceryl Stearate, Laureth-7, Oxygenated Corn Oil, PEG-100 Stearate, Phenoxyethanol, Polyacrylamide, Polysorbate-20, Water
Warnings: For external use only. Use only as directed.
Do not use with a heating pad, it may blister skin; on open wounds or damaged skin
Ask a doctor before use if you have redness over the affected area
When using this product avoid contact with eyes; do not bandage tightly
Stop use and consult a doctor if: skin redness or excessive skin irritation develops; condition worsens or symptoms persist for more than 7 days; symptoms clear up and occur again in a few days
Keep out of reach of children. If swallowed, get medical help or contact a Poison Control Center right away.
Other information: Keep product at room temperature and humidity [59–86°F (15–30°C), 40% RH]. Do not freeze.
Dermatologist Tested

Science and Quality
Menthol & methyl salicylate for safe, effective pain relief
Instaflex® Extra Strength Pain Relief Cream contains menthol—an effective OTC pain reliever that provides pain relief by acting as a counterirritant. This means that the sensation menthol creates replaces the pain sensation. When used topically, menthol produces feelings of coolness followed by warmth. However, it does not actually warm the skin.
Methyl salicylate, a compound naturally present in wintergreen oil, is also considered a pain-relieving counterirritant, but is thought to affect different receptors than menthol. Both ingredients were included in Instaflex Extra Strength Pain Relief because they are recognized as safe and effective for pain relief, backaches, arthritis, strains, bruises, and sprains.
Essential oils and ancient practices: How oil, oxygen, and sunshine soothe skin
In the 1950s and '60s, Professor Pierre Baranger—a member of the Pasteur Institute's scientific team—traveled throughout India studying the powers of oils. These oils were known throughout the East for their exceptional restorative virtues.
Upon further study into the soothing qualities of oils, Baranger became perplexed as to why modern doctors in the mainland cities weren't using the oils. Local healers informed him that it was because modern doctors didn't know the secret to properly preparing the oils. To truly harness its natural powers, the oil first had to be exposed to sun and open air for 20 years. Using all he had learned from the medicine men of India, Baranger was able to pioneer a process that replicates 20 years of oxygenation in just three days. This allowed him to introduce these powerful soothing oils to the West.
Dr. Pergolizzi was first introduced to the benefits of oxygenated oil while traveling through Germany. This inspired Dr. Pergolizzi to learn more about oxygenated oil, the history of its use, and how he could best incorporate it into his own pain-relief treatments.
The unique features of this oxygenated oil unlock a world of potential for both soothing and moisturizing skin.
Product Quality
Manufactured to exacting standards using highest quality raw materials
Produced in accordance with our strict Standard Operating Procedures (SOPs) that adhere to strict standards set by the FDA's Good Manufacturing Practices
Every batch tested to verify purity and potency specifications are met
Quality assured with our Triple-Testing Philosophy™
Backed by our 100% satisfaction guarantee
Product reviews and ratings are provided for informational purposes only and reflect solely the views and opinions expressed by the individual contributors and not those of Healthy Directions LLC. Healthy Directions LLC neither verifies nor endorses any claims made in these reviews and ratings.