Item #TEC01
Dr Aaron Tabor
Trilane Rejuvenating Eye Cream
Age-defying eye cream reduces the appearance of fine lines and wrinkles
100% Triple-Testing Guarantee
When it comes to quality, we don't just talk the talk…we walk the walk. Healthy Directions adheres to stringent quality standards and a unique Triple-Testing Philosophy™ that EXCEEDS industry Good Manufacturing Practice (GMP) and FDA requirements to deliver safe, superior products every time.
90-day Money Back Guarantee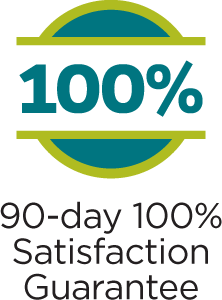 Every nutritional supplement purchase from Healthy Directions is protected by our 100% satisfaction guarantee. If for any reason the product does not meet your expectations, simply call within 90 days for a full refund of the product price. It's that simple. On occasion, certain non-supplement products may be guaranteed differently, with additional benefits or restrictions. In these cases, the applicable guarantee will be highlighted before you make a purchase.
What You Get With REFILL & SAVE
Ongoing Savings + FREE Shipping
Exclusive Offers + Free Samples
Flexibility — Update or Cancel Anytime