Item #VEG01
Dr. Julian Whitaker
Vision Essentials Gold
Robust eye nourishment with 40 mg lutein + 16 comprehensive ingredients
What You Get With REFILL & SAVE
Ongoing Savings + FREE Shipping
Exclusive Offers + Free Samples
Flexibility — Update or Cancel Anytime
Additional Product Details
Doctor-Formulated Solution Keeps Your Eyes

Healthy & Sharp
Supports macular health and visual function
Counters the effects from digital devices
Supports normal macular pigment optical density (MPOD)
Provides robust antioxidant protection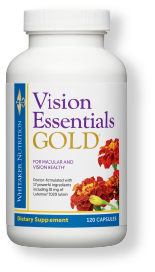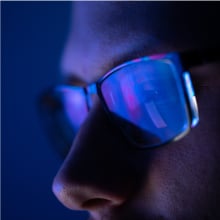 What is Blue Light?
Blue light produces a higher amount of energy than other parts of the light spectrum. Studies suggest that exposure over time to some of the effects of this high-energy blue light may have a negative impact on your eyes.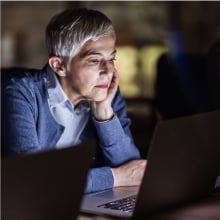 Where does blue light come from?
Just about everywhere. Smart phones, tablets, fluorescent and LED lighting, TVs, and much more, emit waves of high-energy blue light.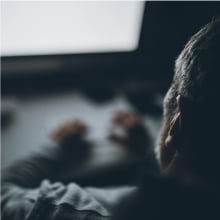 Are you one of these Americans?
According to the Vision Council, more than 83% of Americans use digital devices 2+ hours a day, with more than 60% experiencing symptoms of digital eye strain.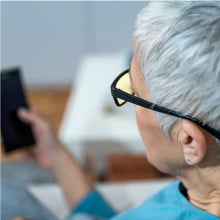 What is the solution?
Aside from reducing your exposure and time with e-devices, supplementation is critical for the ongoing health of your eyes, with premium quality lutein being at the top of the list.
Eye health starts with clinically validated Lutemax 2020 lutein
The cornerstone ingredient in Vision Essentials Gold is Lutemax 2020 lutein, an advanced carotenoid blend that mimics the exact ratio of lutein and other eye-protective compounds found in nature.
Your eyes use lutein to help shield against blue light absorption. And protecting and nourishing your eyes from blue light means supercharging your macular pigment optical density or MPOD—your built-in macular shield. And unlike most supplements, Vision Essentials Gold floods your macular shield with 40 mg of Lutemax 2020 lutein!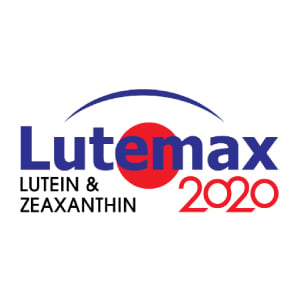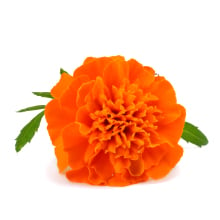 Lutemax 2020 Lutein
Clinically validated Lutemax 2020 is comprised of all three carotenoids concentrated in the macula and retina: lutein (40 mg), zeaxanthin (8 mg), and mesozeaxanthin (2 mg). It helps shield your eyes from some of the negative effects of blue light and support the health of your macular pigment.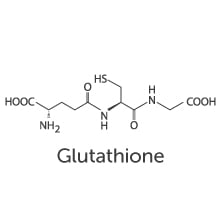 Setria Glutathione
This patented form of glutathione is the body's "master antioxidant." Glutathione works in tandem with other antioxidants to protect against free radicals and help support general health.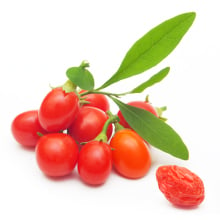 Berry Vision Complex
This unique complex provides bilberry, maqui and goji berries, and black currant, for full-spectrum antioxidant firepower.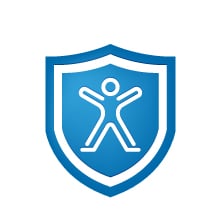 Comprehensive Coverage
With 17 total doctor-selected ingredients, Vision Essentials Gold is your daily solution to ensuring your eyes are getting the very best ingredients in the forms and dosages needed for unsurpassed eye support.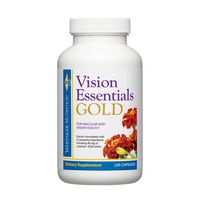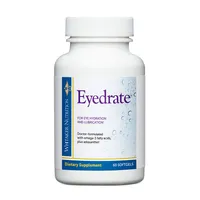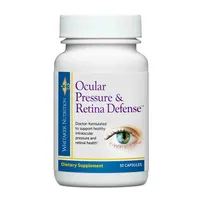 Serving Size
4 capsules, once daily
2 daily softgels
1 daily capsule
1 packet, twice daily
Features
Robust eye nourishment for macular health and retina support
Eye hydration, lubrication, and overall eye comfort, delivered from the inside out
Helps improve intraocular pressure and retinal health. Supports healthy circulation in the eye's tiny blood vessels and capillaries
Support for vibrant health, brain health, bone health, and physical balance
Best For
Reducing eye strain, eye fatigue, contrast sensitivity, and occasional headaches from blue light exposure. Supports macular optical density (MPOD), cognitive health, and sleep quality
Helping keep eyes moist and hydrated, and healthy tear production
Promoting proper retinal health and intraocular pressure
Comprehensive health for adults 65+, supporting healthy cardiovascular systems, optimal brain health and cognitive function, and muscle strength and stability
Ingredients and Dosage
Doctor's Suggested Use: Take 4 capsules once daily with a meal.
Serving Size: 4 Capsules
Servings Per Container: 30
Ingredient
Amount Per Serving
% DV
Vitamin A (as beta carotene)
1,500 mcg RAE
167%
Vitamin C (as ascorbic acid)
100 mg
111%
Zinc (as zinc oxide)
25 mg
227%
Copper (as copper chelate)
2 mg
222%
Taurine
600 mg
*
Berry Vision ComplexBlack Currant Extract (fruit), Maqui Berry Powder (Aristotelia chilensis, fruit), Goji Berry Extract (Lycium barbarum, fruit), Bilberry Extract (fruit)

300 mg
*
Carrot Powder (root)
260 mg
*
L-Cysteine Hydrochloride
260 mg
*
Schisandra Extract (berry)
160 mg
*
Lutein (from marigold flower)(Lutemax® 2020)
40 mg
*
L-Glutathione (from fermentation)(Setria®)
20 mg
*
Zeaxanthin Isomers (from marigold flower; containing a minimum of 2 mg of meso-zeaxanthin)(Lutemax® 2020)
8 mg
*
Lycopene (from tomato fruit)
3 mg
*
*Daily Value (DV) not established
Other ingredients: Microcrystalline cellulose, gelatin, magnesium stearate, silica
Precautions: Consult a health care practitioner before use if you are pregnant or nursing, have a serious medical condition, or use any medications.
Keep out of reach of children.
Setria® is a registered trademark of KYOWA HAKKO BIO Co., Ltd.
Lutemax® 2020 is a trademark of OmniActive Health Technologies, Ltd.
Due to the nature of these ingredients, color variation may occur.
Science and Quality
Spotlight on OmniActive Lutemax® 2020 Lutein—
Supporting Advanced, Sustainable Supplementation
From flower to finished product, award-winning Lutemax 2020 lutein gets our sustainability seal of approval. What's more, the company behind Lutemax 2020 lutein, OmniActive Health Technologies, ensures both traceability and transparency in delivering high-quality lutein and zeaxanthin through socially and ecologically responsible practices. Every bottle sold of new and improved Vision Essentials Gold helps play a vital role in sustaining the marigold farming community that supports Lutemax 2020 lutein.
Community
Farmers are at the heart of OmniActive operations—they are an integral part of the OmniActive family and play a vital role in the commitment to quality, reliability, and sustainability of every flower grown.
Education & Social Stewardship
OmniActive has close relationships with more than 10,000 farmers who supply the marigold flowers. The result is a strong, reliable and efficient supply chain. The agricultural field teams regularly update farmers on technological advancements, including crop compatibility, to ensure efficient use of natural resources and cropland. This means greater consistency and reliability in marigold yields, improved quality of marigold crops, and greater financial return for the farmers.
Production
Consistently high-quality lutein ingredients are ensured through a fully vertical integrated manufacturing process. This includes a specialized seed blend and optimal growing conditions. In addition, OmniActive provides a high level of sustainability, transparency and traceability, compared to the competition.
Environmental Focus
OmniActive is dedicated to reducing its environmental footprint. Their state-of-the-art drying process is thermally efficient, which helps ensure that customer needs are met without compromising environmental values.
Lutemax 2020 Lutein Awards
NutrAward 2018 Best Functional Ingredient
Frost & Sullivan 2017 Product Leadership Award for Eye Health Ingredients (lutein and zeaxanthin)
Frost & Sullivan 2011 Product Differentiation Excellence Award for Eye Health Ingredients (lutein and zeaxanthin)
Product Quality
In addition, Vision Essentials Gold is manufactured under stringent quality controls:
Manufactured to exacting standards using highest quality raw materials
Produced in accordance with our strict Standard Operating Procedures (SOPs) that meet those set by the FDA's Good Manufacturing Practices
Every batch tested to verify purity and potency specifications are met
Quality assured with our Triple-Testing Philosophy™
Backed by our 100% satisfaction guarantee
Product reviews and ratings are provided for informational purposes only and reflect solely the views and opinions expressed by the individual contributors and not those of Healthy Directions LLC. Healthy Directions LLC neither verifies nor endorses any claims made in these reviews and ratings.