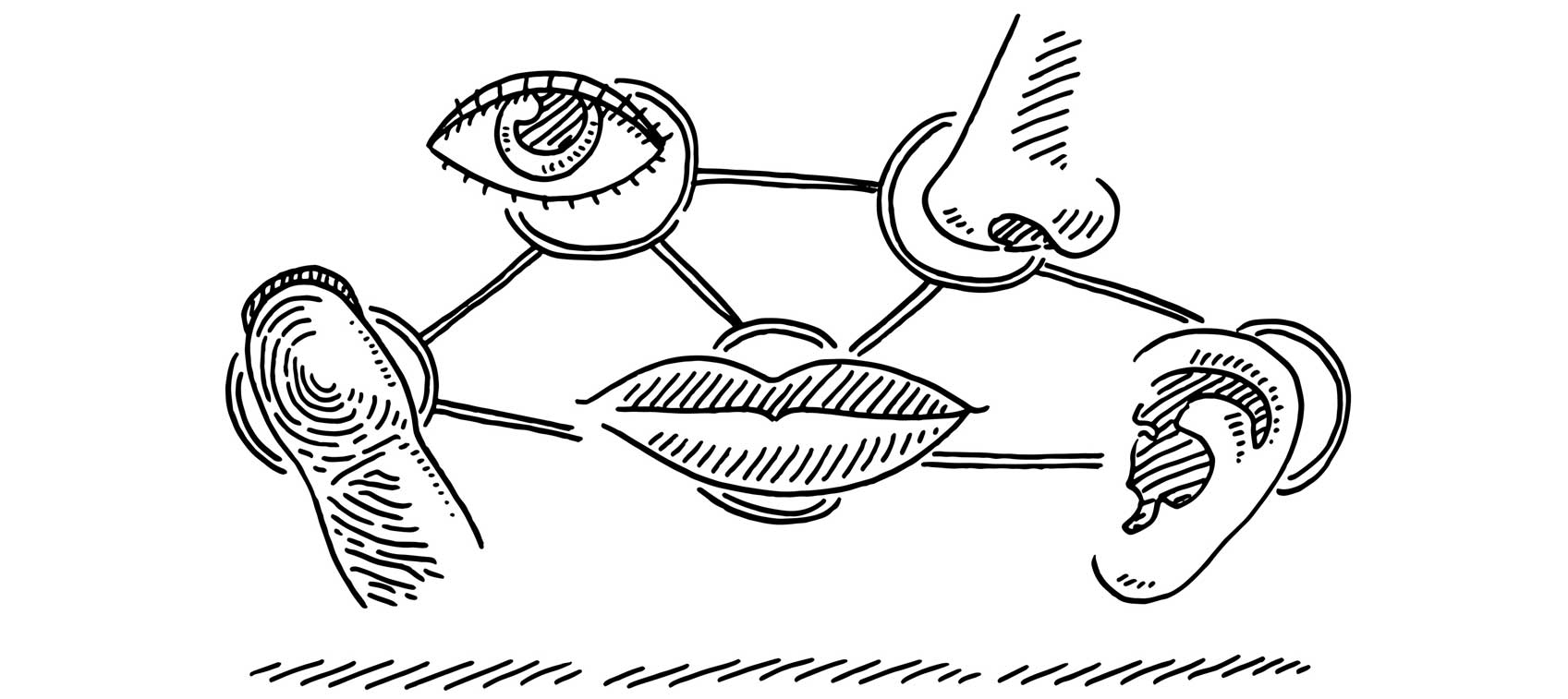 You may not realize how much you depend on your senses until they begin to fade—and it's an unfortunate fact that hearing, smell, taste, sight, and touch all decline with age. University of Chicago researchers estimated that 93% of older Americans have one or more sensory deficits, and two-thirds have impairments in two or more senses.
Sensory deficits can have a significant impact on your quality of life. They may limit your ability to work, read, watch TV, drive, converse, interact with others, enjoy food, and engage in other activities most people take for granted. Serious impairments are also linked with everything from a loss of independence to failing health.
Although some age-related changes in sensory perception are inevitable, there are steps you can take to keep your senses sharp throughout life.
Effects of Aging on Your Hearing
Hearing loss can occur at any age, but most people become increasingly hard of hearing with advancing age. In fact, 25% of Americans over 65—and a whopping 50% of those over 75—have disabling hearing loss.
Exposure to loud noises damages the tiny hair cells in the inner ear that convert vibrations into signals the brain interprets as sound—and once these hair cells are gone, they can't grow back. A lifetime of noise exposure, plus age-related changes in the auditory nerve which relays sound impulses to the brain, takes a toll.
Some medical conditions also contribute to hearing problems. Diabetes, for example, which affects 27% of seniors, doubles the risk of hearing loss. Recent research also reveals an association between hearing impairment and an increased risk of Alzheimer's disease.
No drug has been approved for hearing loss, but these suggestions may halt progression—and actually improve—your hearing:
Sense of Smell & Taste
Of all of our senses, few give us more emotional gratification than smell. Not only is smell closely intertwined with memory, but the bulk of what we perceive as taste is actually processed by our olfactory (smell) cells.
Unfortunately, losing your sense of smell with age is not uncommon. Some reduction in smell sensitivity affects 25% of people in their 70s and 39% of those over age 80—and sense of taste diminishes in tandem. These changes are primarily due to a decline in olfactory receptors and taste buds, but dry mouth and reduced mucus production in the nose also factor in.
Neurodegeneration may be involved as well. Loss of smell is recognized as an early warning sign of Alzheimer's disease and should be discussed with your doctor.
Suggestions for preserving your sense of smell include:
Age-Related Sight Loss
Some changes in vision are a normal part of aging. Pupils shrink, and brighter light is required. Tear production may decline, resulting in dryer eyes. The lenses become less flexible and near vision worsens, making presbyopia (farsightedness) and reading glasses as common as gray hair.
Other age-related vision problems, however, can be delayed or avoided. One of them is cataract, a clouding of the lens of the eye that may eventually interfere with vision. Another is macular degeneration, which is less common but more serious and is the leading cause of blindness in older people.
All these conditions can be treated: presbyopia with corrective lenses, cataracts with lens replacement surgery, and macular degeneration with more intensive therapies. I also recommend nutritional and lifestyle interventions that help reduce the risk of cataracts and macular degeneration and support overall vision health:
Touch: The Sense of Sensitivity
Your sense of touch and sensitivity to temperature, pain, and other stimuli are also affected by aging, due in large part to decreased circulation to nerve endings and slower nerve conduction velocity. But the effects of aging on touch are most pronounced in people who also have nerve damage related to stroke, diabetic neuropathy, neurodegenerative diseases, and other conditions that are increasingly common with age.
Proprioception, which is related to the sense of touch but is considered by many to be our sixth sense, is also affected. Proprioception is the awareness of the position and movement of your body—it's what makes it possible for you to walk or reach for something without looking at your feet or your hands. Age-related impairments in proprioception affect balance, coordination, and walking and are linked with an increased risk of falls and injuries.
Here are my recommendations for enhancing your sense of touch and proprioception: