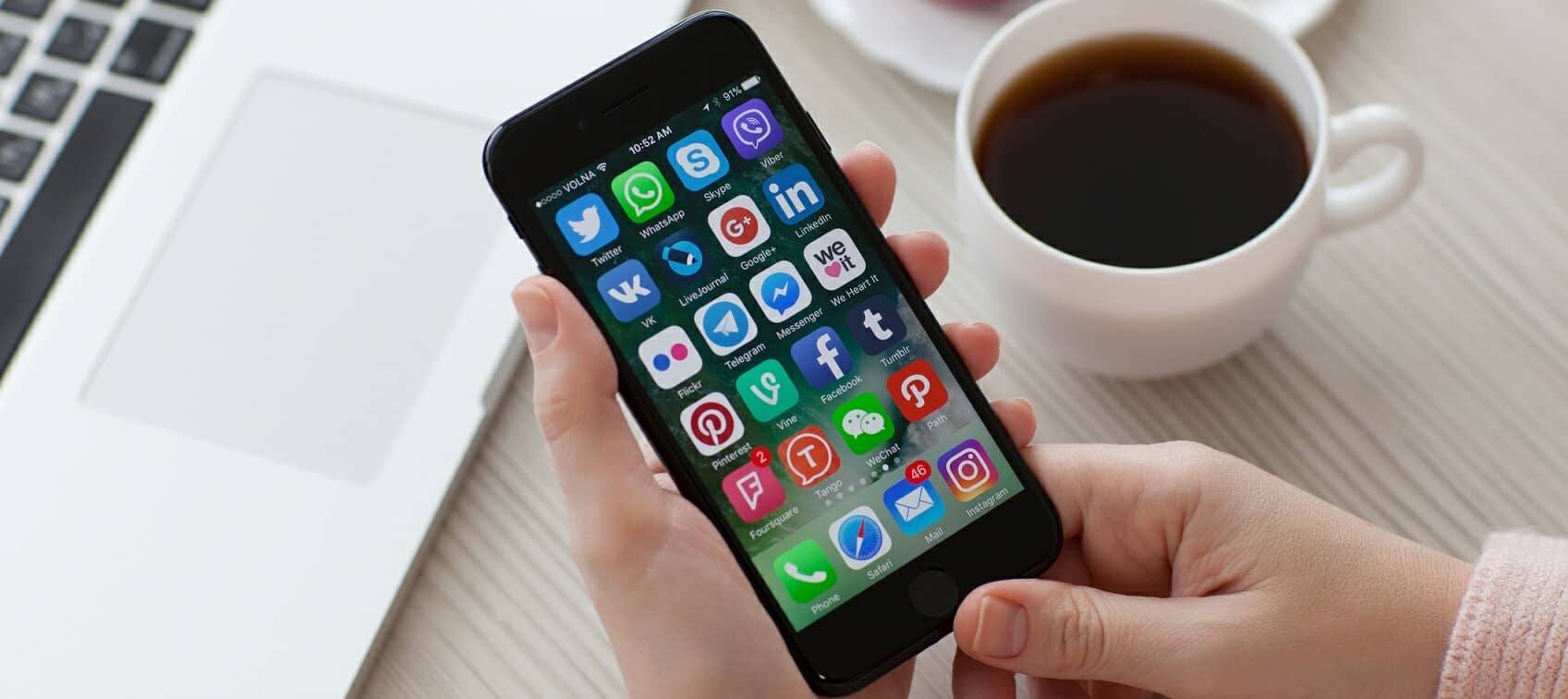 Do you need an easy way to engage with your mind, body, and spirit, even with your busy schedule? I've found some smartphone apps that will help you find serenity, peace, and balance even during the most hectic times.
Some of these smartphone apps do not require a Wi-Fi or cellular connection to operate. That's a plus for those wanting to reduce exposure to radio frequency (RF). Others, however, do require a Wi-Fi connection, so be aware of RF exposure if you plan to be close your phone, like when it's under your pillow at night or in your pocket.
Breathing Zone
This is an app I've used regularly used for over a year and absolutely love it. In fact, most mornings before work I'll use Breathing Zone for 20 minutes to prepare me for the day ahead. For example, I'll set the pacer to 4.5 breaths per minute, which corresponds to a combined inhale/exhale rate of 13 seconds. Pacing and slowing down your breathing is a great way to improve heart rate variability (HRV), which is important for improving cardiovascular health and reducing stress. Cost: $3.99. Available on App Store and Google Play.
Calm is a fun app I've been recently experimenting with. You can choose among three options: breathing, meditation or sleep. The breathing option is like Breathing Zone's breath pacer but it has more limited pacing options. You can set your breathing rate to four, six or eight breaths per minute with sound and color cues to keep you on track.
The meditation option gives you the ability to set a timed meditation. Or, you can choose from a list of guided meditations for help with anxiety, focus, self-esteem, loving kindness, and much more. You can also choose to have a bedtime story read to you, or relaxing music to help you fall asleep. Cost: Free with the opportunity for an upgraded paid subscription. Available on App Store and Google Play.
As the name suggests, Insight Timer is a meditation app that's helpful for those who desire to meditate with a timer. It also offers a collection of daily meditations, guided imagery, affirmations, and music. Plus, it includes a community forum where you can reach out to fellow meditators, ask questions, and check in about your practice.
While it can be slightly intimidating at first to navigate through the thousands of meditation options, Insight Timer is probably the most comprehensive app I have used. It even offers many Yoga Nidra meditations that help to bring you to a state of deep relaxation without falling asleep (although sometimes falling asleep is inevitable). If you have trouble falling asleep at night, I recommend trying a session of Yoga Nidra from Insight Timer to see if this meditation practice helps to facilitate better sleep. Cost: Free. Available on App Store and Google Play.
Headspace is a very simple app that teaches the basics of meditation so you can begin on your own without assistance. It offers brief daily guided meditations that teach you visualization techniques, slower breathing, and mindfulness.
I recommend Headspace to anyone with no previous meditation experience and for those that need direction and guidance when meditating. Cost: Free with the opportunity for an upgraded paid subscription. Available on App Store and Google Play.
Beginners wanting a simple introduction into meditation practice will find Stop, Breathe &Think useful. You can enter your current emotional and physical state into the app and it will choose a meditation for you. For example, if you enter that you are anxious, ungrounded, and physically tired, the app will select a guided meditation to calm, ground, and energize you. It is very easy to use but does not offer the extensive database of meditations like Insight Timer does.
Like the other apps, Stop, Breathe & Think tracks your meditation progress so you can monitor how many hours, days or weeks you've practiced. This option can be helpful for those that want to keep track of emotions and physical health. It can demonstrate how meditation improves your health over time. Cost: Free with the opportunity for an upgraded paid subscription. Available on App Store, Google Play, and Web App.