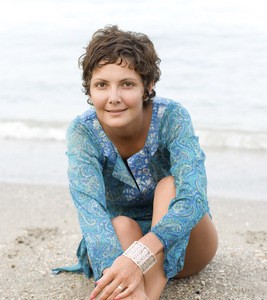 Could the secret to ultra-hydrated skin be found in nature's more arid regions? The answer is, yes. Jojoba is a desert shrub, and the extract from its nut, or seed, is known for its rich moisturizing benefits.
Although it appears to be oil, jojoba is actually a liquid wax ester (a hydrogenated derivative) with a structure similar to the natural esters present in sebum, which is a natural protector produced by the body's sebaceous glands. Sebum holds in skin's moisturizing water, leading to healthier, more radiant skin and a more youthful appearance.
Molecular Advantages
The molecular configuration of jojoba is different than most oils, making it a stronger force against attacks by free radicals. Also, it does not break down like oils, making it ideal for cosmetic use and for more effective skin hydration.
Because of its unique properties and production in varying degrees of thicknesses, jojoba esters can be used as a stiffening agent for thinner lotions, or it can thin out thicker creams. It is highly stable, oxidation-resistant, and is not temperature sensitive, which is why it is such an integral ingredient for a truly results-oriented skin care program.
Hydration and Healing
Jojoba esters have been clinically proven to reduce dryness that can lead to flaky, rough patches on the skin. They also are effective in diminishing fine lines and increasing the skin's firmness, helping to reverse visible signs of aging.