Item #LIM01
Dr. Drew Sinatra
Take Care
The clear, easy way to take care of your immune health, day in and day out
Additional Product Details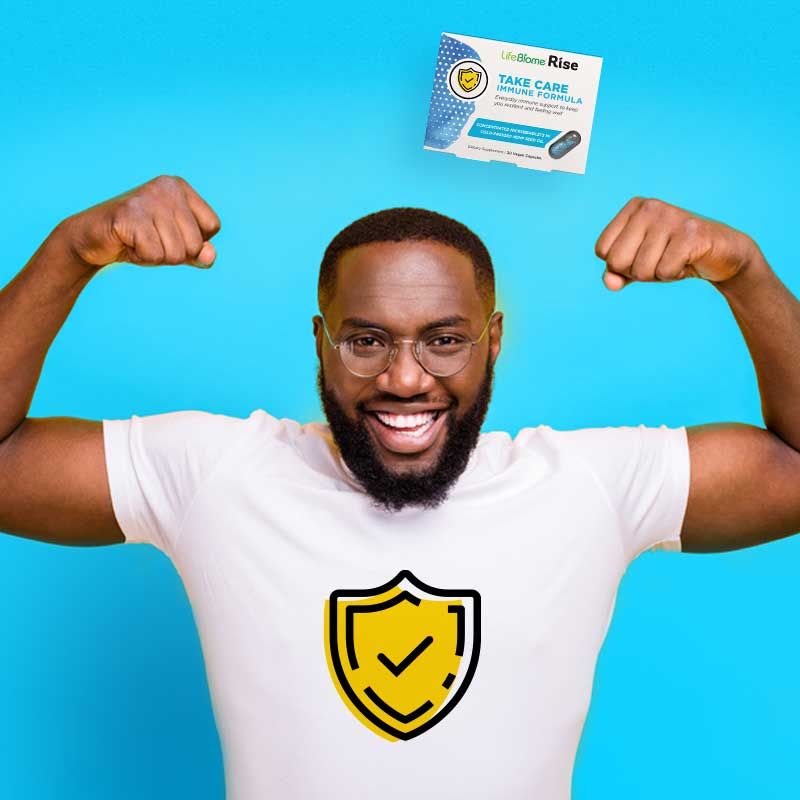 Year-round immune and respiratory support…including during seasonal environmental challenges
VegD3® vegan vitamin D3, elderberry extract, and zinc deliver well-rounded support for immune health
Boosts mood, reduces fatigue, and improves vitality…within just two weeks!
Backed by a husband-and-wife team of practicing naturopathic doctors
Nothing to hide…and lots to give!
We've squeezed year-round immune reinforcement into into one vibrant, eye-catching capsule! Thanks to revolutionary VidaSpheres ® Microbeadlet (VSM) technology, LifeBiome® Rise TAKE CARE packs a ton of benefits into just one tiny capsule per day.
Colorful, concentrated microbeadlets
Clinically validated, science-based doses
Base of clear, cold-pressed hemp seed oil
Vegan, non-GMO, allergen-friendly
No synthetic dyes or artificial preservatives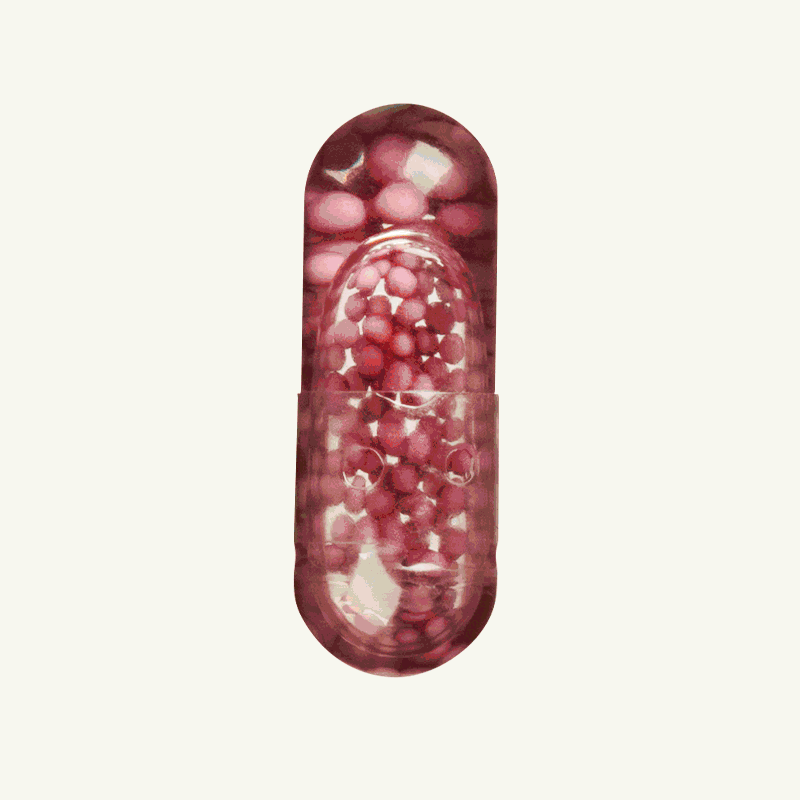 Simple ingredients keep your immune and respiratory health humming along year-round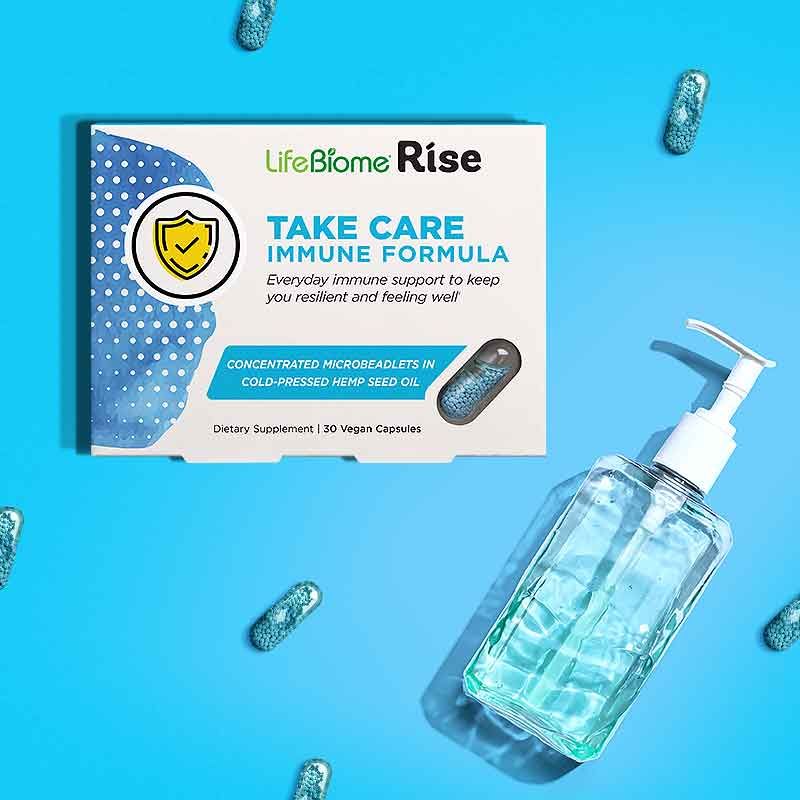 Yestimun ®
Beta-glucan
This ingredients name is a mouthful…but so are its benefits! Yestimun® is a patented and pure form of yeast beta-glucan which plays a special role in overall immune function, upper-respiratory health, AND a balanced inflammatory response. That's not all—it also improves mood, decreases anger and confusion (who wouldn't want that?!?) AND helps you cope with seasonal environmental challenges. We've packed 250 mg into each dose to keep your immune, respiratory, and even mood health, humming all year long.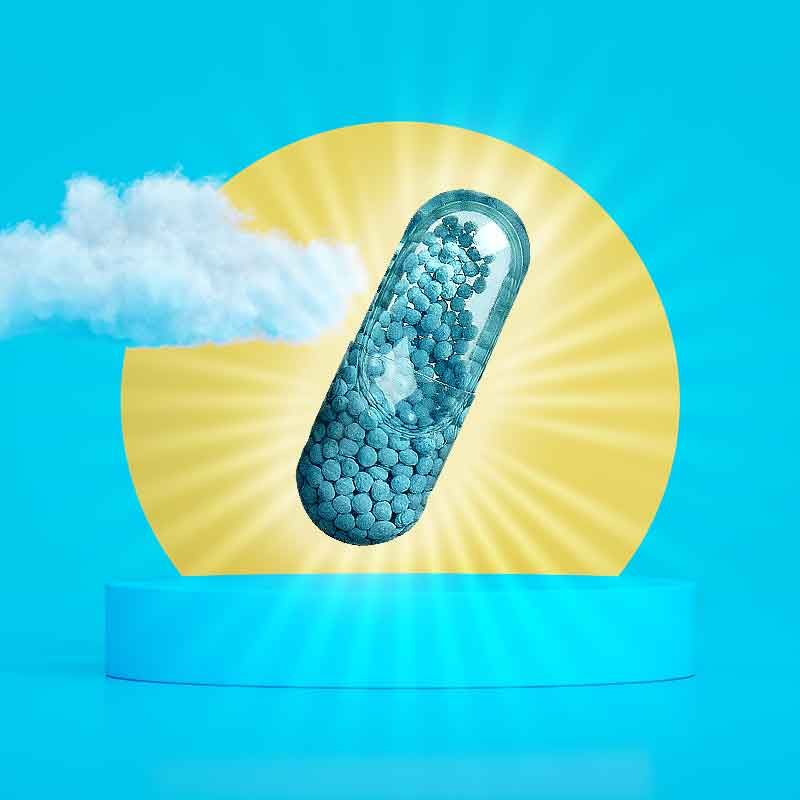 VegD3 ® Vitamin D
Everyone needs some sunshine in their lives, but many adults are deficient in this essential vitamin. You get 25 mcg of 100% organic, vegan VegD3® vitamin D3 to support a healthy immune system. Plus, it also supports healthy levels of key inflammatory markers in women.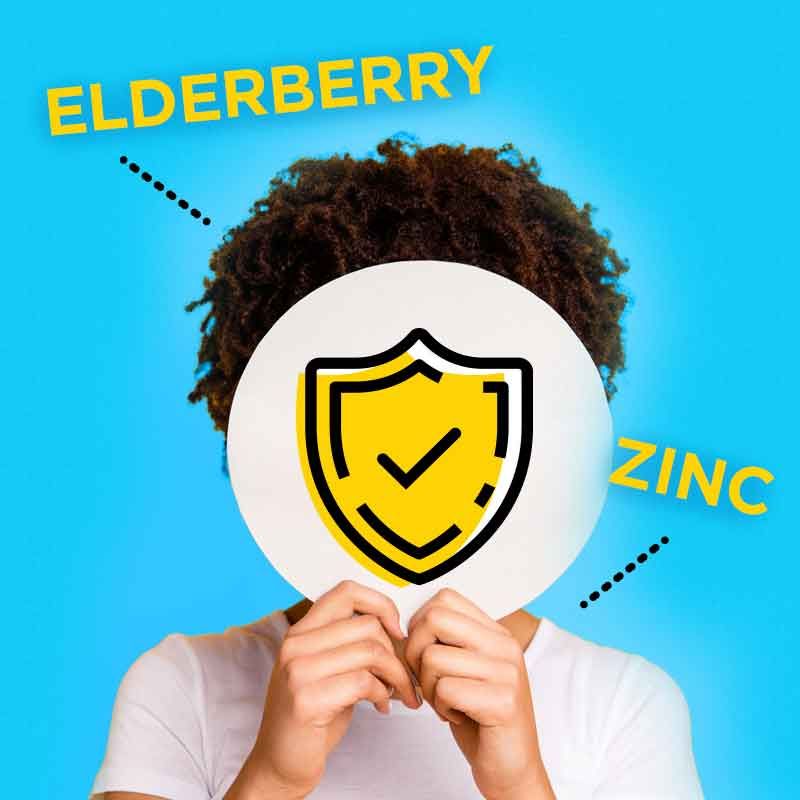 Elderberry Extract and Zinc
The power of nature rings true with elderberry extract, which comes from the elderberry flowers and berries. This ancient traditional herb extract has been used for hundreds of years to support a healthy immune system, especially during winter months. You get 50 mg as part of our daily wellness blend.
Plus, 10 mg of the essential mineral zinc, which plays a hefty role in your body's immune response. You get all these powerful ingredients delivered in a base of clear, cold-pressed, vegan, omega hemp seed oil.
Real, clear, easy results…for your on-the-go lifestyle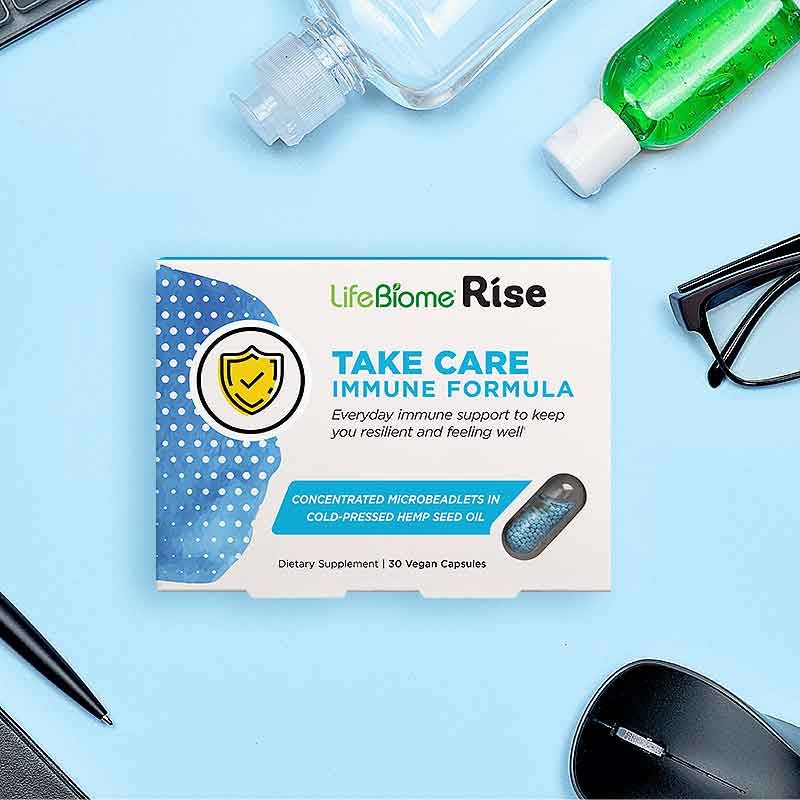 No unnecessary fillers or common allergens like dairy, gluten, and soy
Simple, effective, non-GMO ingredients you can trust
One simple, daily capsule
Easy packaging so you can take them with you wherever you go (because let's be honest, you're a person on-the-go!)
Formulated with a husband-wife team of naturopathic doctors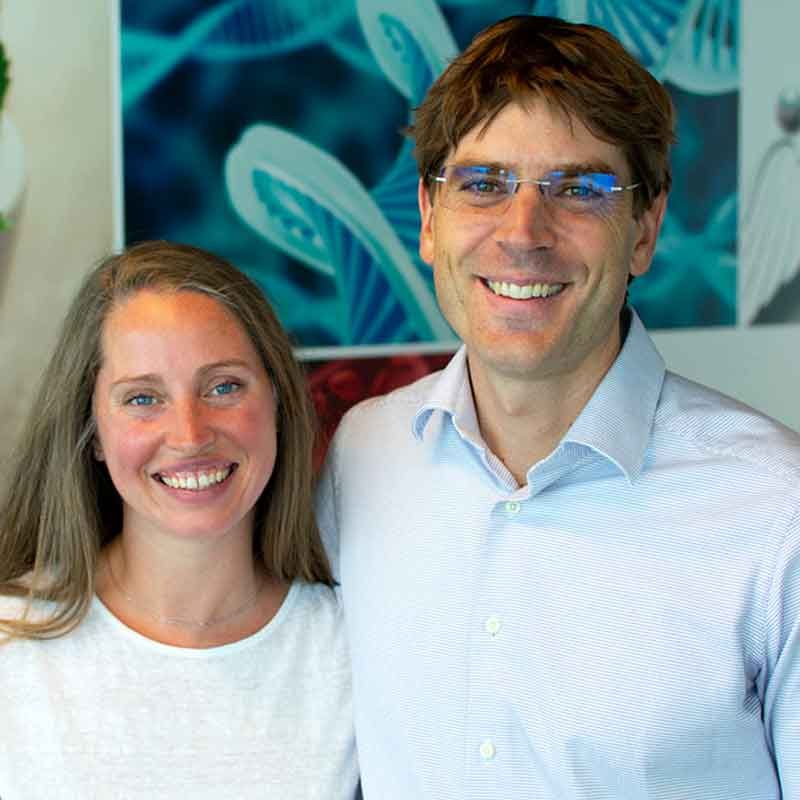 Each formula was developed in collaboration with Drew and Briana Sinatra, a husband-and-wife team of practicing naturopathic doctors and top experts in their field.
As parents of two school-age boys and a young daughter, they know what it's like to live on the go and how important it is to have access to health-conscious, honest, and wholesome formulas that work. In both of their practices, they focus on using the power of nutrition to help their patients find balance and wellness in the midst of stressful, over-scheduled lives. That's why they helped design an extensive line of LifeBiome Rise products that you can easily mix and match to help you sleep, stay calm, fight fatigue, focus, and take care.
Ingredients and Dosage
Doctor's Suggested Use: Take 1 vegan capsule once daily
Serving Size: 1 Vegan Capsule
Servings Per Container: 30
Ingredient
Amount Per Serving
% DV
Vitamin D3 (as cholecalciferol from algae)(VegD3 ®)
25 mcg (1000 IU)
125%
Zinc (as zinc oxide)
10 mg
91%
VidaSpheres ® Daily Wellness Blend
300 mg
*
Beta-Glucan Yeast Concentrate (from Saccharomyces cerevisiae)(80% Beta-1, 3/1,6-D-Glucan)(Yestimun ®)
250 mg
*
Elderberry Extract (fruit)
50 mg
*
Hemp Oil (seed)
150 mg
*
* Daily Value (DV) not established.
Other ingredients: Hypromellose, microcrystalline cellulose, calcium carbonate (color), maltodextrin, blue spirulina extract (color), silica
Precautions: Consult a health care practitioner if you are pregnant or nursing, have a serious medical condition, or use any medications.
Keep out of reach of children.

Dairy Free


Egg Free


Fish Free


Soy Free


Peanut Free


Shellfish Free


Vegan


Gluten Free

Due to the nature of these ingredients, color variation may occur.
VegD3 ® is a registered trademark of Avlaan, Inc.
VidaSpheres ® is licensed exclusively by Nutracode, LLC.
Yestimun ® is a registered trademark of Leiber GmbH.
Frequently Asked Questions
Q: Is there THC or CBD in this product?
A: No. Each microbeadlet in this supplement is floating in a clear, natural, cold-pressed hemp seed oil base of plant-based fatty acids. This hemp seed oil comes from the seeds of the cannabis plant and does not contain tetrahydrocannabinol (THC), the psychoactive compound, or CBD, the non-psychoactive compound found in the plants.
Q: Is hemp oil the same as CBD (cannabinoid)?
A: No. Our hemp oil comes from the seeds of the cannabis plant, which do not contain CBD, the non-psychoactive compound found in the plants.
Q: Where does the vegan source of vitamin D3 come from?
A: VegD3® is a non-GMO, plant-origin cholecalciferol, produced from algae. It is chemically identical to animal sourced vitamin D, which is derived from sheep lanolin. It is produced as a vitamin D3 crystal, unlike lichen-origin D3, which is a diluted plant extract, and therefore has high quality, purity, and the ability to directly replace other forms of vitamin D3.
Q: What is the difference between vitamin D3 and vitamin D2?
A: Take Care includes VegD3, a form of vegan vitamin D3. It is common for manufacturers to use the D2 form which has to be reduced in your system to D3 before being utilized by the body. It's very hard to find a Vegan D3 form that is sustainably and responsibly sourced, with a fully traceable supply chain. And, the process for VegD3 uses no pesticides!
Q: When should I start noticing results?
A: You should notice a change in your mood, fatigue, and vitality within two weeks with longer term immune and respiratory health benefits within 30 days of regular use.
Q: Can I take more than one capsule?
A: We do not recommend taking more than one capsule per day.
Q: What is the shelf life?
A: 24 months. Take Care should be stored at room temperature and not be refrigerated. The capsules are individually sealed in a slim blister pack that makes them easy to take with you, wherever you go.
Q: Is this product made in the USA?
A: All LifeBiome products are formulated in Maryland, USA, and encapsulated in New York, USA, with ingredients from the US and around the world.
Q: What is making the product so colorful. Are there artificial dyes?
A: The beautiful colors in the microbeadlets come from plant-based sources such as cabbage and spirulina. There are no synthetic dyes added to color the microbeadlets, just plant-based color to brighten your days!
Q: Are there allergens in the formula?
A: All LifeBiome Rise products are free of common allergens such as gluten, dairy, soy, fish, shellfish, peanuts, and eggs and they are vegan, non-GMO, and made without artificial preservatives and flavors or synthetic dyes.
Q: Why was hemp seed oil chosen and not another oil?
A: Many manufacturers use a soybean oil base, but all LifeBiome Rise products use a vegan, cold-pressed hemp seed oil base.
Q: Can I take this with other LifeBiome Rise products?
A: Absolutely. In fact, we encourage it! The Rise products were formulated so they can easily be mixed and matched to keep you strong and well in all aspects of life—Take Care to stay well, Stay Sharp to keep your vision and mind sharp as a tack, Sleep Tight to help you wind down and wake feeling rested, Perk Up to help your mind and body fight fatigue, and Keep Calm to help you stay calm and zen-like no matter what the day throws at you.
Product reviews and ratings are provided for informational purposes only and reflect solely the views and opinions expressed by the individual contributors and not those of Healthy Directions LLC. Healthy Directions LLC neither verifies nor endorses any claims made in these reviews and ratings.