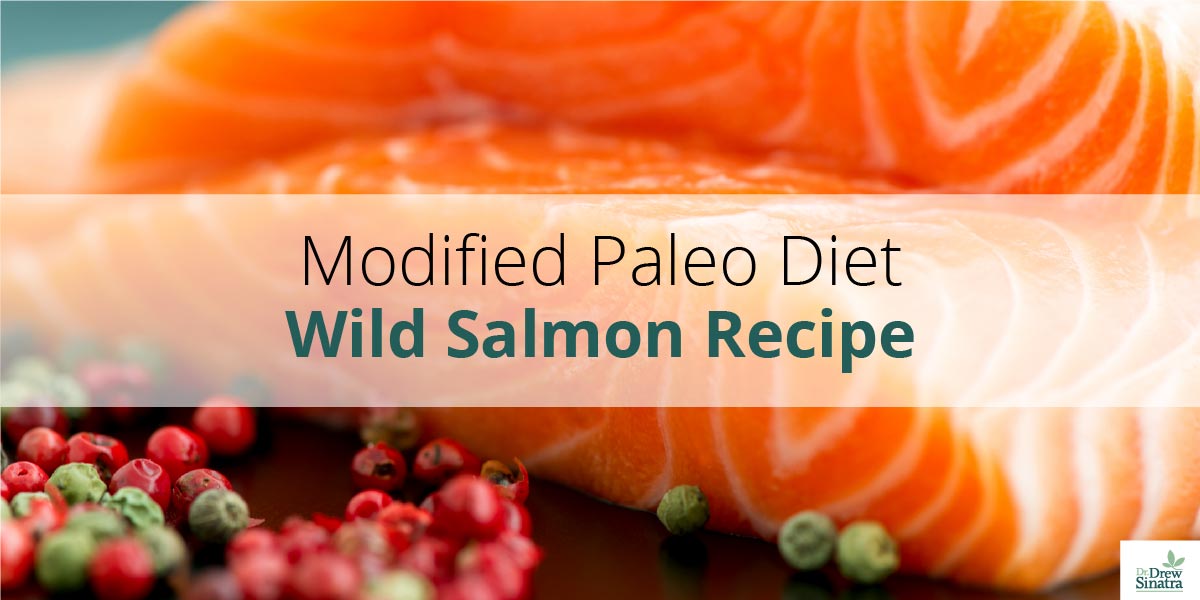 It's no secret that salmon is delicious and incredibly healthy for you. This fish is an outstanding source of vitamin B12, vitamin D, selenium, niacin, omega-3 fatty acids, protein, creatine, and plenty more. Salmon is a great addition to a Paleo anti-inflammatory diet. Here is a tasty salmon modified Paleo diet recipe with a sun-dried tomato topping, which is full of antioxidants.
4–6 large garlic cloves, minced
1 tsp Celtic sea salt
6 Tbsp. finely chopped fresh parsley
4 Tbsp. finely minced sundried tomatoes
¼ cup light olive oil
1.5 lb. wild salmon fillet, with skin
To create the topping, put the first five ingredients in a food processor and blend for 30 seconds. Use a spatula to coat the salmon fillet with the topping. Grill or bake at 400º F with the skin side down until the salmon is done (approximately 10–14 minutes depending on the thickness of the fillet).
Makes 6 servings.
Nutrition Facts per Serving:Calories: 253, Total Fat: 17g, Sodium: 487mg, Carbohydrate: 2g, Fiber: 1g, Protein: 23g