Wellness Wisdom Video Extra: Blood Sugar and Your Heart
Season 3, Episode 59
Don't Miss Out!
Advice from our doctors plus valuable savings, sent right to your inbox! Plus, 20% off and free shipping on your next order!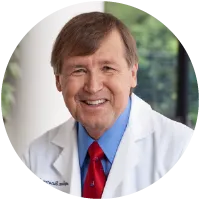 Meet Dr. Stephen Sinatra
A true pioneer, Dr. Sinatra spent more than 40 years in clinical practice, including serving as an attending physician and chief of cardiology at Manchester Memorial Hospital, then going on to formulate his advanced line of heart health supplements. His integrative approach to heart health has changed the lives of hundreds of thousands.