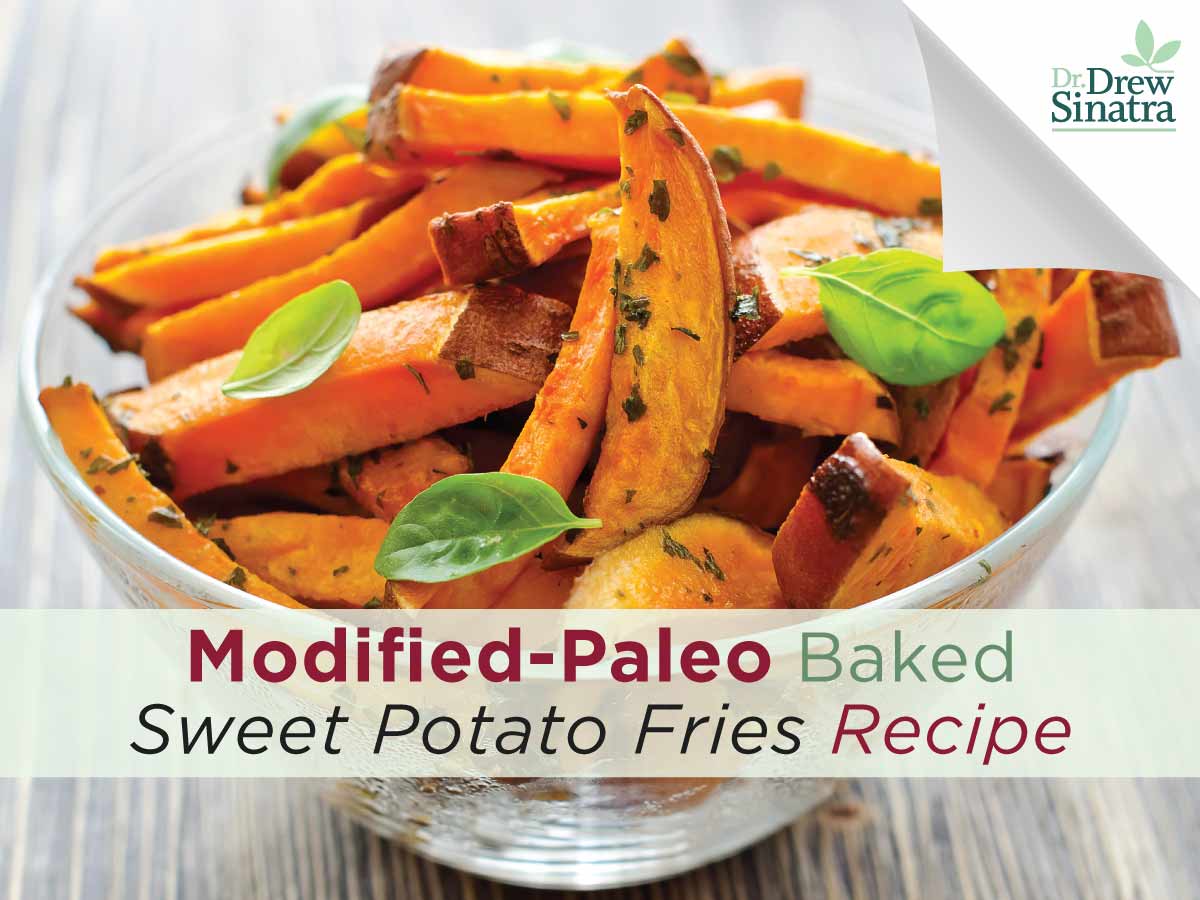 Some people who eat a strict Paleo diet avoid sweet potatoes and yams. But I've included them in my Modified Paleo Diet since they provide variety that makes it easier to stick to a Paleo diet—and they're rich in nutrients.
Both sweet potatoes and yams are high in potassium, and contain vitamins C, B6, and beta carotene (although sweet potatoes are more vitamin rich than yams). Both vegetables are also high in fiber, which promotes regularity and satiety. But it's the delicious flavor that makes this a favorite Modified Paleo Diet recipe in our house.
2 large sweet potatoes or yams
2 Tbsp. coconut oil, melted
¼-½ tsp Celtic sea salt
Preheat oven to 400º F. Cut sweet potatoes or yams into thin strips (slightly thicker than traditional fries) and add coconut oil and salt to mixing bowl. Mix ingredients together and place on baking pan. Bake until done (30 minutes, depending on the thickness of the fries), turning fries halfway through baking. Season with Celtic sea salt to taste.
Makes 5 servings
Nutrition Facts per Serving: Calories: 101, Total Fat: 5g, Sodium: 116 mg, Carbohydrate: 13g, Fiber: 2g, Protein: 1g