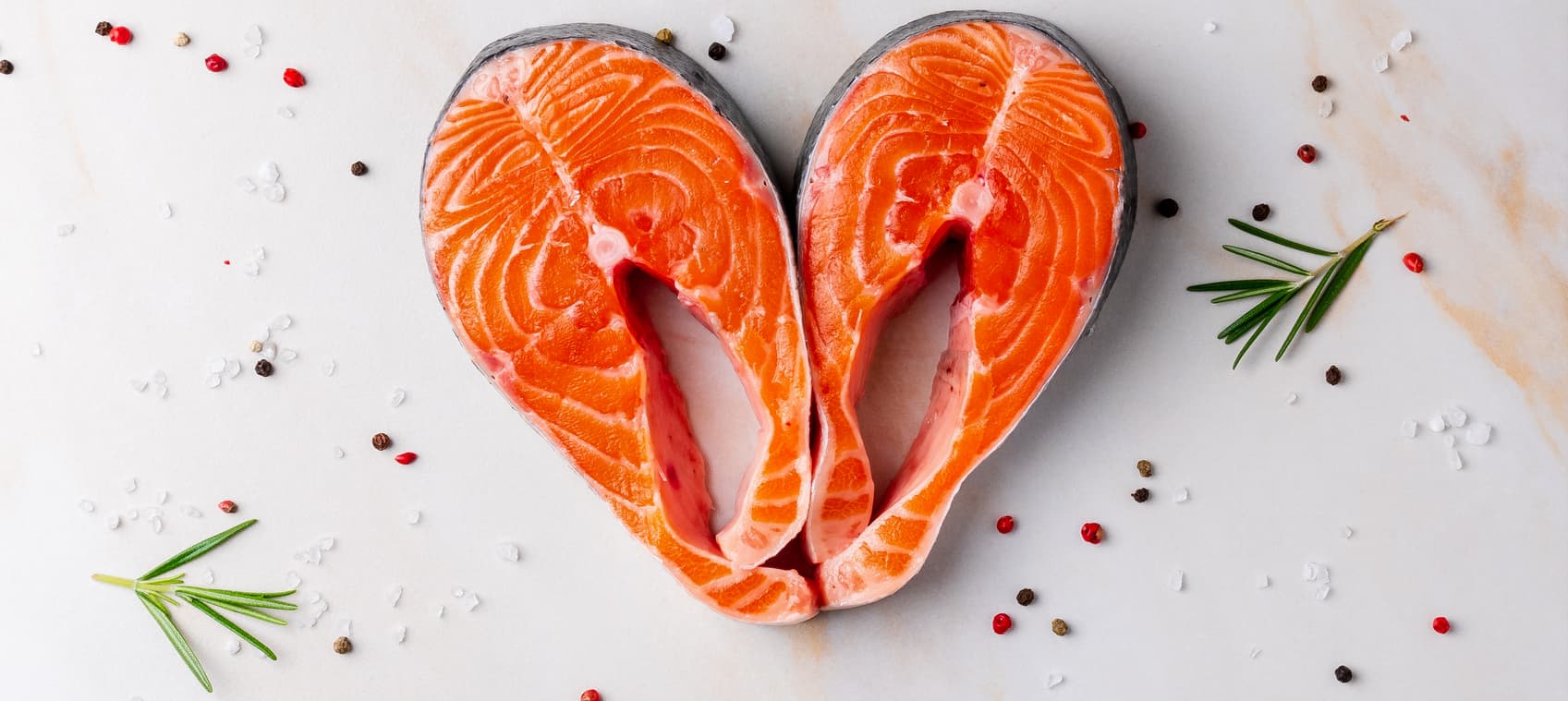 If you still believe cholesterol is the root cause of heart disease, then you probably also believe fish and other seafood, which naturally contain cholesterol, don't belong in a heart-healthy diet. In both cases, however, you'd be wrong.
Cholesterol is not the root cause of heart disease. So, the cholesterol in a serving of fish or seafood does not negatively affect heart health. In fact, the American Heart Association has long recommended eating 2 servings of fish every week as a way to reduce your risk of heart attack and stroke.
Why Is Eating Fish Healthy for Your Heart?
Fish is a great source of high-quality protein, but what makes fish a truly heart-healthy choice is the healthy fats it contains. Most seafood is high in essential fatty acids (EFAs)—particularly omega-3 fats, which are absolutely critical for heart health.
Omega-3 fats promote a healthy cardiovascular system by:
Supporting healthy platelet function, so that your blood clots as it should
Enhancing your body's production of nitric oxide, in order to ensure healthy blood pressure
Reducing inflammation—which is critical, since inflammation is the top risk factor for developing heart disease
The amount of medical research documenting the link between omega-3 benefits and improved cardiovascular health is impressive. For instance, in a study published in 1995, participants who ate just one fatty fish meal per week—such as salmon, anchovy, or mackerel—experienced a 50 percent reduction in cardiac death.
More recently, in a study published in JAMA Internal Medicine, researchers found that those with higher blood levels of omega-3s (both seafood and plant based) were about 10% less likely to die from a heart attack when compared to those with lower omega-3 blood levels.
The Healthiest Fish to Eat
Although the cholesterol in fish is not a health concern, some fish can contain high amounts of mercury and other toxic contaminants, which can cause a whole host of other health problems. The amount of toxins in fish generally depends on the type of fish and where it was raised and caught.
Large, longer-living fish that prey on smaller fish tend to accumulate higher concentrations of mercury and should, therefore, be avoided.
Fish On the "Do-Not-Eat" List:
Shark
Tilefish
Swordfish
Tuna
Orange roughy
In addition, farm-raised fish tend to have much higher insecticide and pesticide concentrations and should be avoided as well.
Good Heart-Healthy Fish Choices:
Alaskan salmon
Atlantic halibut
Scrod
Cod
These wild-caught, migratory, cold-water fatty fish offer the most omega-3 heart health benefits.
There's no doubt in my mind that eating the right kinds of fish offers a wide array of heart health benefits, which is why I recommend eating fish over meat and poultry as often as possible as part of your heart-healthy eating plan.