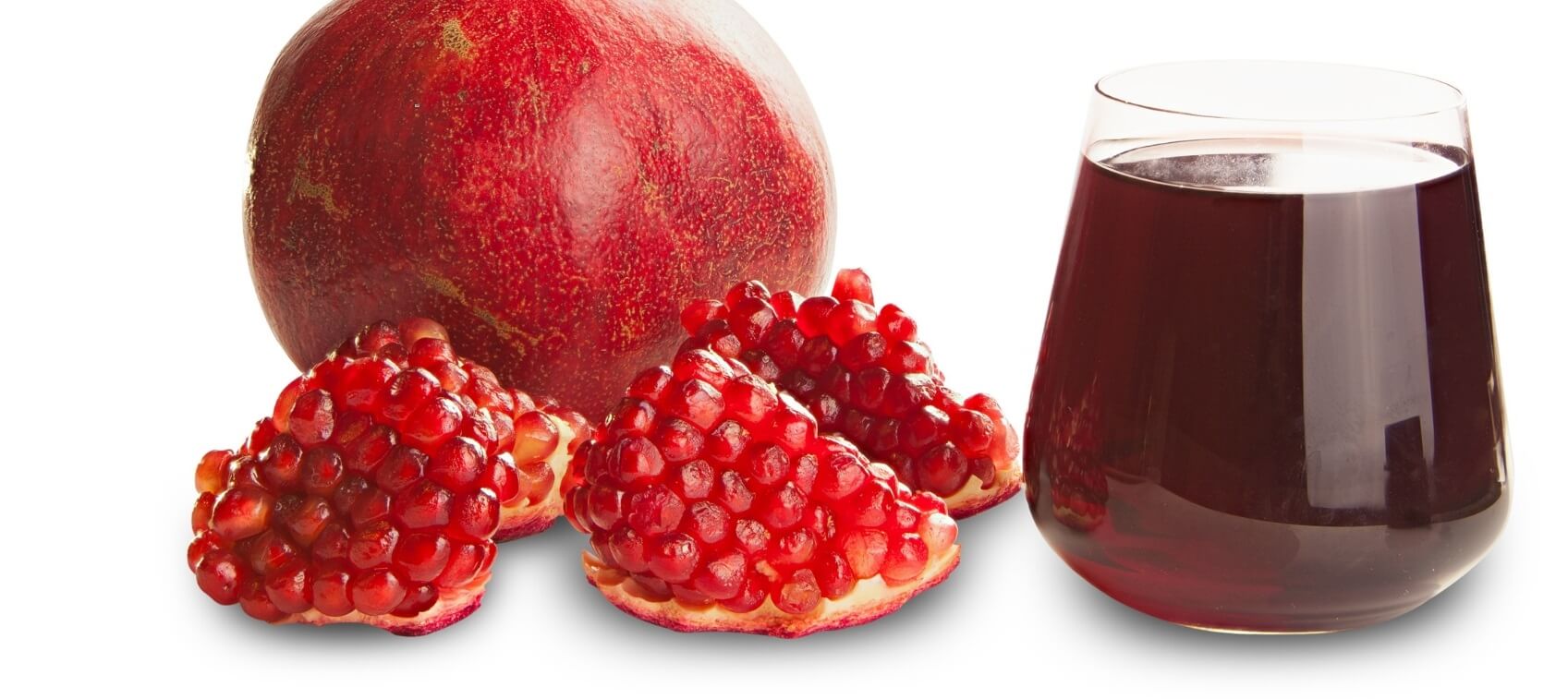 When people think about heart-healthy foods, pomegranates often don't come to mind. But pomegranate juice is one of the richest sources of potent antioxidant flavonoids that nature has to offer, ones that have numerous benefits for your heart.
The Heart Benefits of Pomegranate
Research has confirmed that the particular flavonoids in pomegranates have the ability to slow the development of atherosclerotic disease (hardening of the arteries) in mice and humans. Plus, they help to prevent the oxidation of cholesterol in the bloodstream, stave off inflammation, and help to prevent high blood pressure.
In a study published in Clinical Nutrition, researchers examined the health benefits of pomegranate juice consumption in patients with carotid artery obstruction. Specifically, 10 study participants drank approximately 1-½ ounces of pomegranate concentrate every day for one to three years. The same-size control group did not consume pomegranate juice.
Throughout the entire trial, both groups of patients continued their usual heart medications. At the end of the study, those people drinking pomegranate juice had a:
21% drop in systolic blood pressure
19% reduction in oxidized LDL antibodies
Reduction in inta-media thickness (IMT) of the carotid artery walls—helping to keep them more flexible
Pomegranates Have Many Other Health Benefits, Too
Research has suggested that the antioxidants in pomegranates are beneficial for prostate health, and help to protect against Alzheimer's disease. Plus, they help to improve digestion and can benefit people with irritable bowel syndrome, colitis, and Crohn's disease.
There is also evidence to suggest that the antioxidant flavonols in pomegranate juice may help with arthritis and joint inflammation, as well as osteoporosis. Plus, pomegranates are an excellent source of vitamin E, folate, vitamin K, and potassium. They also contain vitamin C and other antioxidants that protect your immune system.
What Is the Best Way to Add Pomegranate to Your Diet?
I like to eat fresh pomegranates when they're available, but drinking pomegranate juice is probably the easiest way to incorporate this super food into your daily diet.
Because the taste is so sweet and tart, I like to dilute pomegranate juice with filtered or sparkling water (about 2 ounces of pomegranate juice with 6 ounces of water). It is also great to add to other organic juices or make in your own juicer at home. And you can use pomegranate juice to flavor sauces, dips and salad dressings.
You can find pomegranate juice in health-food stores and some groceries. Select one that's all-natural, with no added sugars or artificial ingredients.