Wellness Wisdom: The Benefits of Ashwagandha
Season 2, Episode 38
---
Description
In this week's Be HEALTHistic Video Extra, Dr. Stephen Sinatra talks about one of his favorite adaptogenic herbs, ashwagandha — which has a variety of helpful health benefits. From supporting heart health and mental well-being, to reducing stress and cortisol, to boosting every day focus and concentration, Dr. Steve explains why you should include ashwagandha in your daily regimen in this special Wellness Wisdom segment.
---
Transcript
Dr. Steve Sinatra: Hi, folks, Dr. Steve Sinatra here…and today we're talking about one of my favorite adaptogenic herbs, and that's ashwagandha.
You know, folks, I've been using ashwagandha for more than 20 years. As a heart specialist I stumbled upon it a couple of decades ago, and I realized that not only does it support heart health and cortisol, but it has a remarkable impact on the reduction of stress and tension.
And when I wrote my book, Heartbreak and Heart Disease, a few decades ago, I realized the impact of emotional stress on the heart. It can be disastrous — much more disastrous than high cholesterol.
One of the other great attributes of ashwagandha, it supports mental health. And we all need this in this pandemic of COVID-19.
Another good aspect of ashwagandha, it's going to support every day focus and concentration — which can get out of whack, especially when we're emotionally stressed.
Ashwagandha, with its adaptogenic potential, is really an awesome supplement to take. From my heart to yours, I'm Dr. Steve Sinatra.
READ MORE
Don't Miss Out!
Advice from our doctors plus valuable savings, sent right to your inbox! Plus, 20% off and free shipping on your next order!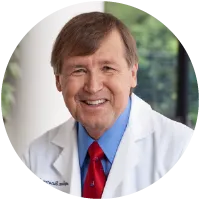 Meet Dr. Stephen Sinatra
A true pioneer, Dr. Sinatra spent more than 40 years in clinical practice, including serving as an attending physician and chief of cardiology at Manchester Memorial Hospital, then going on to formulate his advanced line of heart health supplements. His integrative approach to heart health has changed the lives of hundreds of thousands.