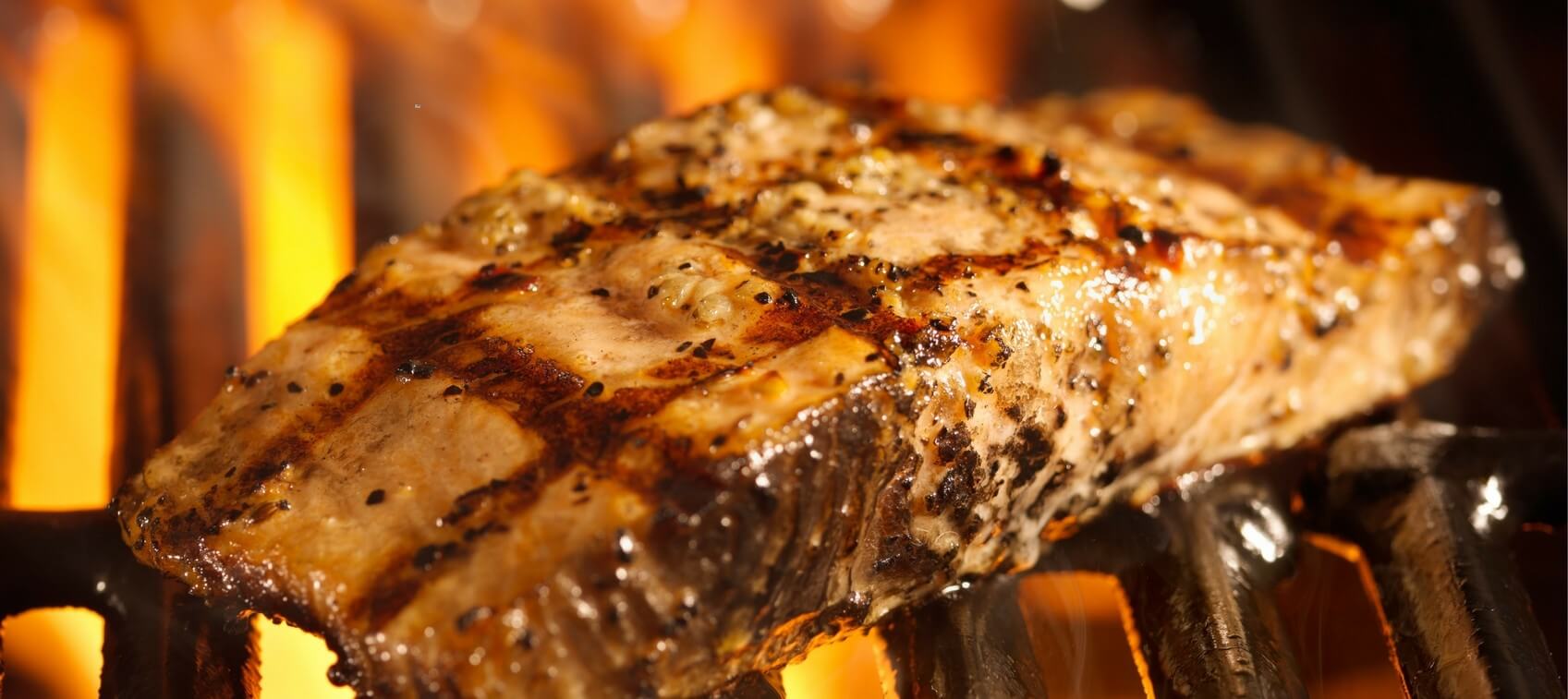 Now that the weather is warm, you are likely hooking up the barbecue and gathering with friends to enjoy dinner in the great outdoors. As enjoyable as these get-togethers can be, research has shown that grilling meat at high temperatures can create a number of harmful compounds.
High heat from an open flame creates COPs, highly carcinogenic compounds that are similar to the oxidized cholesterol found in your bloodstream. Along with the COPs, high heat creates other groups of harmful compounds, including heterocyclic amines (HCAs), compounds that have been found to increase your risk of several of the most common kinds of cancer, including breast, prostate, colon, and stomach cancers.
Tasty Ways to Protect Your BBQ
Fortunately, a marinade consisting of 10 percent plain soy sauce and one percent sugar has been found to cut the production of COPs by more than 60 percent. Plus, additional research also shows that adding tart cherries, red grapes, or plums (all good sources of pigmented antioxidants) to hamburger meat can cut HCA formation by 94 percent.
While it's easy enough to mix some soy sauce or a handful of crushed cherries or grapes into a pound of lean hamburger or ground turkey, I prefer to use a marinade for my favorite fish. Not only do you get delicious protection from the potentially harmful side effects of grilling, but you get the heart-health benefits of omega-3s, including increased HDL cholesterol and LDL cholesterol levels, improved blood circulation, and reduced risk for heart attack and stroke.

So eat up and enjoy how delicious healthy heart nutrition can taste!
A Taste of the Orient
This taste delight combines the protection of soy sauce with the essential fatty acid and fiber benefits of nuts. I find this marinade works best with a mild fish such as halibut.
Ingredients
1/2 cup organic almond butter
1/3 cup low sodium soy sauce
2 tablespoons lime juice
1 tablespoon raw honey
1/2 teaspoon powdered ginger
1/8 teaspoon cayenne pepper
Preparation
Warm almond butter in small saucepan over medium low heat. When slightly softened, add soy sauce and remaining ingredients and blend well. Remove from heat and pour into large, shallow bowl. Add your fish and marinate in refrigerator for one to three hours before grilling.