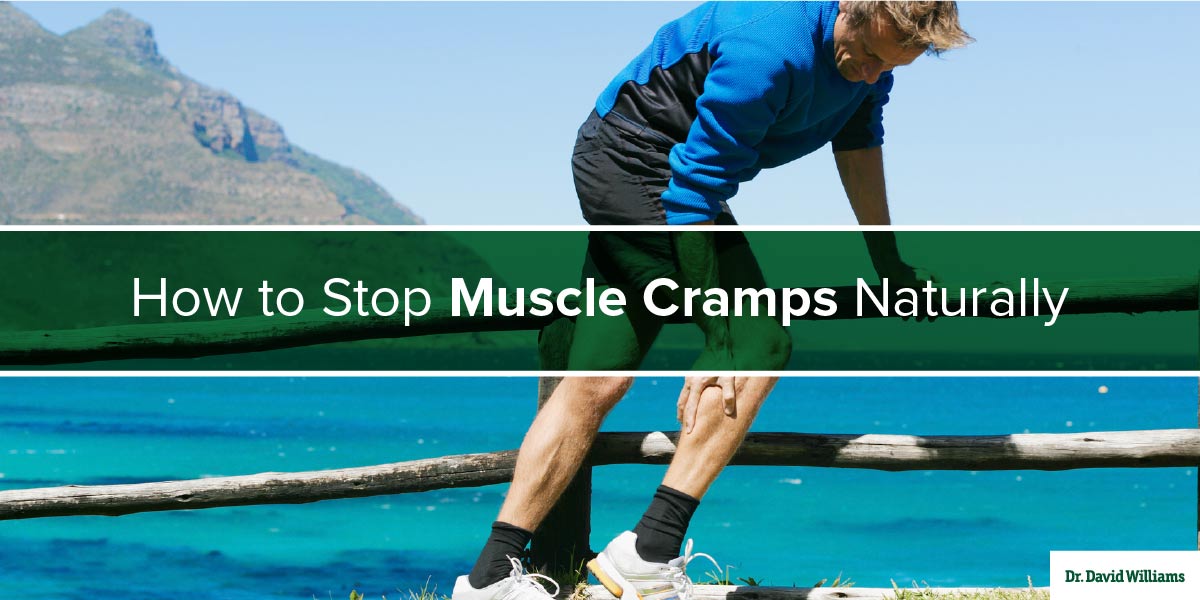 Muscle cramps can be really painful and stop you in your tracks. Fortunately, there are a few ways to stop cramps and spasms naturally, and even prevent them from occurring again.
Calcium
I believe that 90 percent of muscle cramps are caused by calcium deficiency.
If you are already taking calcium supplements every day, but you still have cramps and spasms, you probably need to switch supplements. There are hundreds of calcium supplements on the market, but the ones that are most useful to your body contain other elements along with calcium. Look for a product that contains the digestive acid betaine hydrochloride, magnesium, and vitamin D. Each of these will help increase the amount of calcium you assimilate into your system.
Pickle Juice
Years ago, one of my newsletter subscribers wrote to tell me about this technique for stopping muscle cramps:
"Players on the Philadelphia Eagles NFL team [were] drink[ing] two ounces of pickle juice before football games to prevent muscle cramps and improve their performance. A simple remedy for muscle cramps is eating a slice of sour pickle; the cramp is gone in about 60 seconds. It also is supposed to prevent pulled hamstrings. Some athletic trainers say that this is a grandma formula, but if it works, do it."
Pinching Your Lip
A doctor by the name of Donald Cooper discovered a technique you can use to put a stop to a sudden cramp or spasm. He says it works 90 percent of the time. Dr. Cooper describes the technique:
"At the first sign of muscle cramping, take a good, firm hold on the upper lip between the thumb and index finger, maintaining constant pressure. The cramping will stop or fade away, usually within 20 to 30 seconds, although sometimes it may take longer. I often pinch for a total of two or three minutes. Don't knock it until you've tried it."
DMSO
You can also stop muscle cramps and spasms with dimethylsulfoxide (DMSO)—a clear, colorless, slightly oily liquid with a faint smell of sulfur. When applied topically, DMSO passes through the skin's oily membranes and reduces swelling, inflammation, and pain.
DMSO is sold in both liquid and gel form. Use only the 99.9 percent liquid, as the creams and gels have been known to cause prolonged itching and irritation. Some people may still have a mild reaction to the liquid (usually warmth and a little itching at the site of application) when they first use DMSO, but it is temporary and no cause for concern.
To use DMSO, mix a solution of one part water and two parts DMSO (usually one capful of water and two capfuls of DMSO) and store it in a glass container. Using your fingers or a cotton swab, rub the DMSO directly into your skin. Most people suggest dabbing DMSO onto an area, but rubbing it on has been shown to improve the absorption time by up to 50 percent. A typical application is one to three teaspoons. Apply the DMSO at least three times a day.