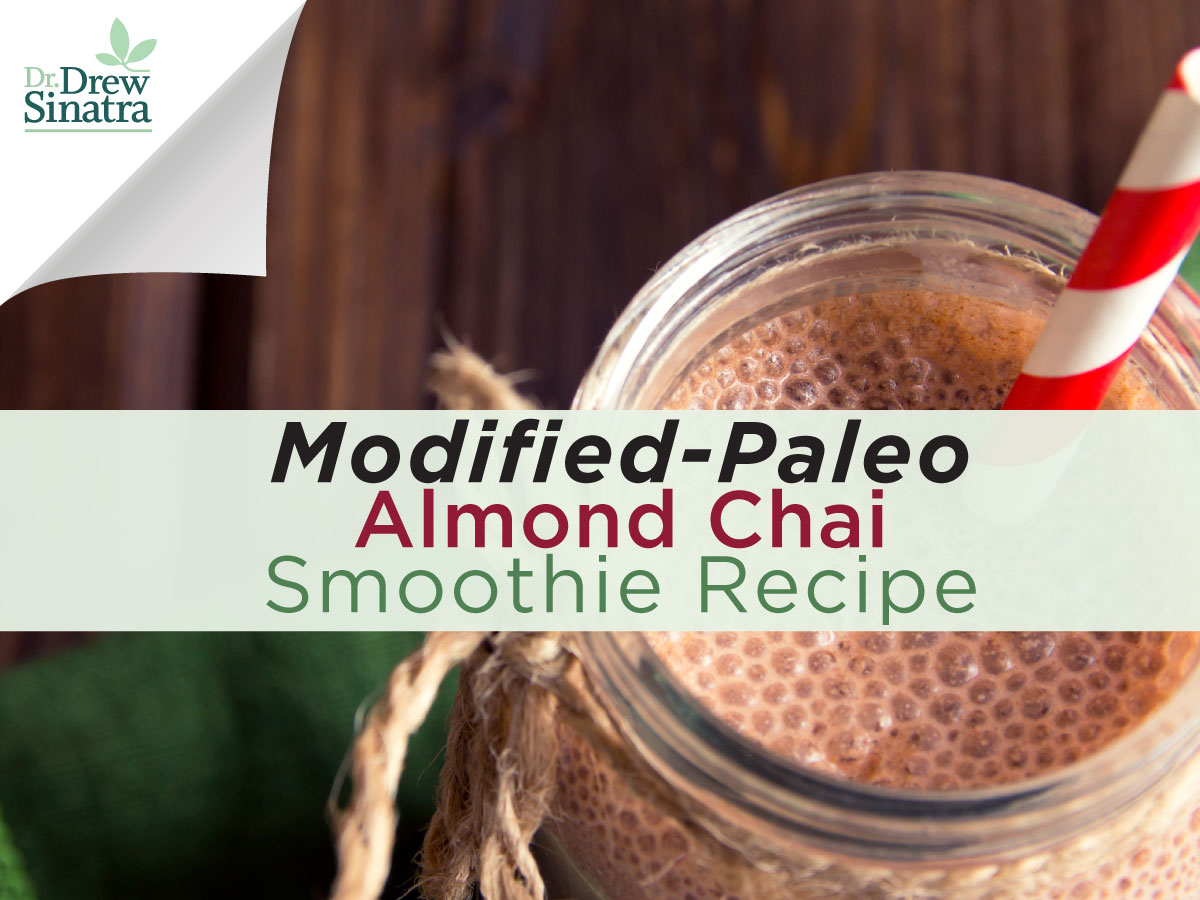 This Modified Paleo Diet Recipe contains one of my favorite Paleo foods, Medjool dates. These delicious, soft dates are rich in fiber which promotes satiety and regularity. Plus, they contain important vitamins and minerals including potassium, magnesium, B-vitamins, and calcium. In this smoothie, Medjool dates add a subtle sweet taste that's complemented by the cinnamon, vanilla, and fresh ginger—making this one of my favorite health-boosting Modified Paleo Diet Recipes.
2 cups raw almond milk (or coconut, or homemade hemp milk)
3–6 Medjool dates (pitted)
2.5 cups ice cubes, made with filtered water
1 Tbsp. chia seeds
1.5 level tsp. cinnamon
1–2-inch piece of fresh ginger, or 1 level tsp. ground ginger
¼ tsp ground cardamom
¼ tsp vanilla powder (optional)
Add all the ingredients into a high-powered blender and blend until smooth consistency.
Makes 3–4 servings
Nutrition Facts per Serving: Varies based on the ingredients used.
Recipe inspired by The Whole Life Nutrition Cookbook by Tom Malterre and Alissa Segersten.