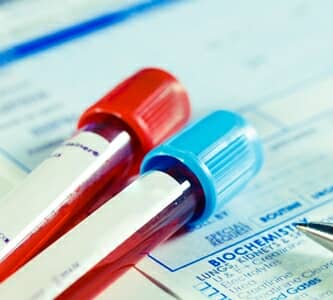 There's no question that a stroke can have devastating consequences and that prevention is your best defense.
Fortunately, scientists have identified an enzyme called lipoprotein associated phospholipase A2 (Lp-PLA2 for short) that's involved in the inflammation of blood vessels.
This inflammation contributes to both plaque formation and instability, and your risk factor for stroke. Eventually, the unstable plaque can rupture, turning potentially lethal clots and debris loose in your bloodstream—causing a stroke or a heart attack.
A PLAC Test Can Detect the Signs of a Stroke Years in Advance
Results from the Atherosclerosis Risk in Communities Study performed by the National Heart, Blood and Lung Institute demonstrated that folks with elevated Lp-PLA2 had double the risk of suffering an ischemic stroke over a six to eight year period compared to those with low Lp-PLA2.
This risk factor for stroke was found for everyone, not just those with other cardiac risk factors such as smoking, diabetes or obesity. Moreover, when high Lp-PLA2 was combined with high systolic blood pressure (more than 140 mmHg), it created six times the risk of developing a stroke. This result makes it quite clear that anyone with high blood pressure and elevated Lp-PLA2 needs to take very aggressive preventive measures to avoid stroke risk factors.
If you have risk factors for stroke—especially high blood pressure—ask your physician to do a PLAC test. Other common stroke risk factors include a family history, race (African-Americans are at higher risk), advancing age, diabetes, obesity, arterial disease, atrial fibrillation, valvular heart disease, tobacco use, high levels of inflammatory markers such as CRP and interleukin-6 and an HDL cholesterol level less than 40. For more information on the test, visit the Web site www.plactest.com.
Testing for CRP Can Predict a Second Stroke
Once someone has an ischemic stroke they are at an increased risk of having a second stroke. New findings published in the scientific journal Neurology suggest that one of the best ways to predict a patient's risk of having a second ischemic stroke is by testing their level of C-Reactive Protein (CRP) in the bloodstream, which as I mentioned earlier is a significant risk factor for a stroke.
For their research, Dr. Stephen Williams at the University of Virginia School of Medicine and his team studied how genes can influence biomarkers like CRP in the bloodstream and found that high levels of CRP can drive a patient's risk for having a second stroke. Plus, their research suggests that genetics can potentially predict a person's risk not only of a second stroke, but a first stroke as well—giving ample time for someone to take preventive measures.