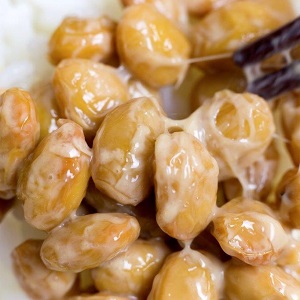 If you have high blood pressure, chances are your doctor prescribed an anti-hypertensive medication. While they do reduce blood pressure, some of them do so at a high cost when it comes to your health.
I prefer to use them only when immediate action is needed or when lifestyle interventions have failed, and instead look for ways to lower blood pressure naturally.
Nattokinase is a Natural Solution to Reduce Blood Pressure
One of my top recommendations to lower your blood pressure naturally is with a nutrient called nattokinase, which comes from the Japanese food natto. I like the fact that it addresses an often overlooked problem that causes high blood pressure to develop: hyperviscosity. In other words, it helps to counteract thick, sick, sticky, and inflamed blood—keeping your blood flowing as it should.
Nattokinase works by reinforcing the actions of plasmin, your body's own enzyme that breaks down the clotting agent called fibrin, thereby preventing abnormal thickening of the blood. Because plasmin production slows as you age, this type of support is a real boon for those who want to naturally lower blood pressure. I've seen nattokinase reduce high blood pressure by 10–20 systolic points and 5–10 diastolic points.
How to Lower Your Blood Pressure Naturally With Nattokinase
With nattokinase, you want to start at 50 mg a day and raise the dose to 100 mg a day after a week. Be sure to regularly check your blood pressure as you begin taking the supplement to monitor its effects. You'll likely be in for a pleasant surprise and find that your doctor may be able to reduce your blood pressure medication.
Patients who are taking blood thinners such as Coumadin (warfarin) should not take nattokinase because both products thin the blood to reduce blood pressure. However, I don't see any problem taking nattokinase if you are taking low-dose aspirin (81 mg). Aspirin causes the platelets in your blood to be less sticky, which is a different action than the one caused by Coumadin.
Everyone taking nattokinase should limit their fish oil intake to no more than 3 g a day because the omega-3 fatty acids in fish oil also make blood less sticky and less likely to form clots.